Here's your Rewards Canada update! Your near daily dose of loyalty program, credit card and travel news, bonuses, deals and more.
Vote now for your favourites!
Today is the last day to vote in Canada's Choice 2022! This is where you cast your ballot for your favourite credit cards and loyalty programs in Canada. We surpassed 20,000 votes late on Wednesday so I'm guessing lots of you have voted already but just in case you haven't you can vote here!
—
Hyatt Centric Ville-Marie Montreal opens in November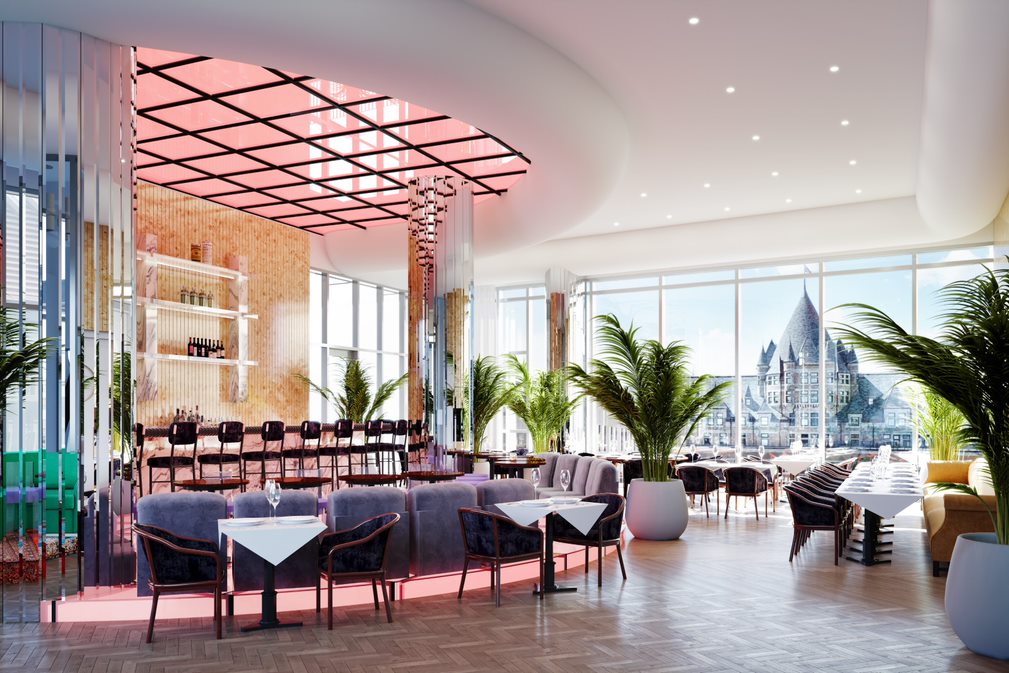 An update to our New Hyatt Hotel Openings in Canada for 2022 that was posted early in the year. The hotel chain planned three new openings for 2022 in Montreal and Brampton. Two of the hotels, the Hyatt Place Montréal / Downtown and the Hyatt Place Toronto / Brampton have opened their doors for business already. The third hotel, the Hyatt Centric Ville-Marie Montreal was due to open in August but that has been pushed back to November 29. Once it does open you can earn 500 bonus World of Hyatt points per night here for the first three or so months. Click here for more details on these hotels.
Image via Hyatt
—
Aeroplan Starbucks Bonus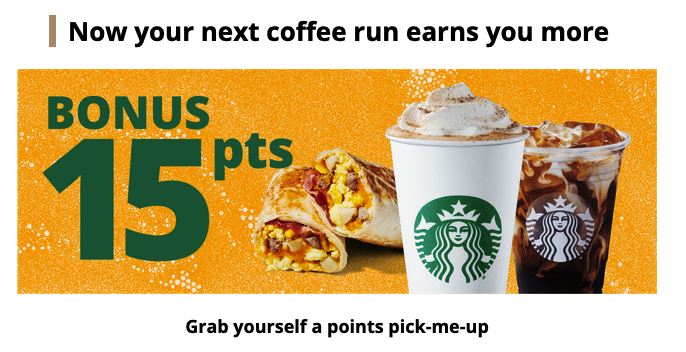 For the next week Aeroplan members can earn 15 bonus points when they spend $15 before tax, in a single transaction, at any participating Starbucks location in Canada. This offer is available until Nov 6, 22. Learn more about the partnership here.
Image via Air Canada
—
Be sure to subscribe to the Rewards Canada News email newsletter so that you don't miss out on any loyalty program news and offers! You can subscribe to the newsletter here
Posts since our last update:
Deals:
HSBC: Get up to 4.75%* total annual interest rate on new deposits ± on your HSBC High Rate Savings Account from October 17, 2022 to January 27, 2023.
Fairmont Hotels: Save up to 30% on stays at Fairmont Hotels in Canada, United States, Mexico, Barbados, Bermuda, Bahamas. Book by Mar 31, 23 for stays until Apr 30, 23. Click here for more details & to book this offer.
Scotiabank: Make money while you wait. Earn up to 4.40% interest on your MomentumPLUS Savings Accounts for 5 months. Plus earn a $300* welcome bonus with the Scotiabank Ultimate Package!
Receive $5.00 free with the code AMPLI5 when you join Ampli by Avion Rewards
Canadian Bonus Offers
Air Canada Aeroplan
– Receive a 20% bonus when you convert points from select hotel loyalty programs into Aeroplan points. Please note Marriott Bonvoy is not participating. Valid until Nov 13, 22. More…
Other Bonus Offers
ALL Accor Live Limitless
– Earn up to Triple ALL Rewards Points on Europcar car rentals Worldwide. Earn triple points in France, Germany, Australia, Spain, Italy, United Kingdom, New Zealand, Portugal or Belgium. Earn double points everywhere else except US and Canada. Book by Nov 21 for rentals until Dec 11, 22.More…
Marriott Bonvoy
– Baton Rouge 1,000 Bonus Bonvoy Points PER NIGHT for stays at the Courtyard Baton Rouge Siegen Lane. Book now for stays until Dec 14, 22. More…
– Lindale 2,000 Bonus Bonvoy Points for stays at the SpringHill Suites Lindale. Book now for stays until Dec 24, 22. More…
– London 3,000 Bonus Bonvoy Points for stays at the Residence Inn London Tower Bridge. Book now for stays until Jan 5, 23 More…
– Oklahoma City 3,000 Bonus Bonvoy Points for stays at the Aloft Oklahoma City Quail Springs.Book now for stays until Nov 24, 22. More…
– Overland Park Earn up to 5,000 Bonus Bonvoy Points for stays at the Sheraton Overland Park Hotel at the Convention Center. Book now for stays until Nov 30, 22. More…
– Pismo Beach 5,000 Bonus Bonvoy Points PER NIGHT for stays at the Vespera Resort on Pismo Beach, Autograph Collection. Max. bonus 10,000 points per stay. Book now for stays until Dec 30, 22. More…
Rocketmiles
– 3,000 Bonus Miles / Points with most Rocketmiles partners for stays at select properties Worldwide. Book by Nov 8, 22 More…
Advertisement