Here's your Rewards Canada update! Your near daily dose of loyalty program, credit card and travel news, bonuses, deals and more.
Cobalt Multipliers in the UK
Another update to our American Express Cobalt Card Confirmed Multiplier Locations. Thanks to MCG whose wife is in the UK and using her Cobalt Card we know the following three merchants code as 5x points:
T4 Tea Saloon
Boost Juice Bars
Deliveroo (food delivery app like Uber Eats)
Check out our complete list of worldwide multiplier locations here.
—
Marriott adds a new brand: Apartments by Marriott Bonvoy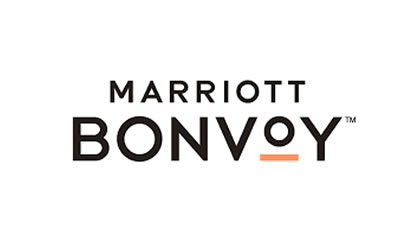 Marriott announced today the addition of a new brand to their portfolio, Apartments by Marriott Bonvoy:
Marriott is building upon its 26 years of experience with Marriott Executive Apartments, its serviced-apartment brand in Asia, Europe, Middle East, Africa, and Latin America. With the introduction of Apartments by Marriott Bonvoy, the company expects it will enhance portfolio growth globally and bring the serviced-apartment concept to Marriott guests in the U.S. and Canada.

Marriott plans to introduce Apartments by Marriott Bonvoy in the upper-upscale and luxury segments, distinguished from Marriott's existing extended-stay brands, with distinctly designed products that reflect the local neighborhood for independent travelers seeking more space and residential amenities. Apartments by Marriott Bonvoy will feature a separate living room and bedroom, full kitchen, and in-unit washer and dryer, but will be differentiated from Marriott's existing extended-stay brands by not providing certain traditional hotel services such as food and beverage, meeting spaces, and retail.
Although it is not specifically stated in the press release, I would assume you'll be able to earn and redeem Marriott Bonvoy points for stays at these locations once they start opening up.
—
Canada Jetlines off to Vegas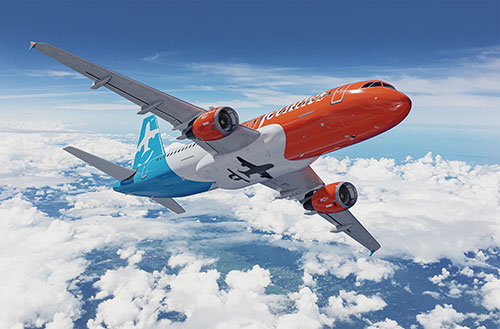 Canada Jetlines has announced their first U.S. route. The airline will start flying between Toronto and Las Vegas as of January 19, 2023. This will be the airline's third route after Calgary and Vancouver and it will be flown several times per week. Learn more here.
Image via Canada Jetlines
—
Check out the latest drop from Third Circle Clothing! This is my daughter's clothing line and it is her third release since launching her business earlier this year. Check out the new pieces here
—
Be sure to subscribe to the Rewards Canada News email newsletter so that you don't miss out on any loyalty program news and offers! You can subscribe to the newsletter here
—
Posts since our last update:
Deals:
Fairmont Hotels: Save up to 30% on stays at Fairmont Hotels in Canada, United States, Mexico, Barbados, Bermuda, Bahamas. Book by Mar 31, 23 for stays until Apr 30, 23. Click here for more details & to book this offer.
Scotiabank: Make money while you wait. Earn up to 4.50% interest on your MomentumPLUS Savings Accounts for 5 months. Plus earn a $350* welcome bonus with the Scotiabank Ultimate Package!
Simplii Financial Earn 5.00% interest on your savings with a High Interest Savings Account when you apply by Jan 31, 23. Click here to learn more
Receive $5.00 free with the code AMPLI5 when you join Ampli by Avion Rewards
Canadian Bonus Offers
RSVP Rewards – Sandman Hotels & The Sutton Place Hotels
– Double RSVP Points and save up to 45% off the Standard Rate at participating Sandman and Sandman Signature hotels in Canada or the U.S. Book by Nov 30 for stays until Jun 30, 23 More…
Qatar Airways Privilege Club
– Earn up to 12,000 bonus Avios when fly on Qatar Airways out of Montreal and pay with a Visa card. Flights must be booked by Dec 22, 22 for travel Jan 15 – Mar 31, 23 More…
Other Bonus Offers
ALL Accor Live Limitless
– Australia New Zealand Earn 3x ALL Rewards points for stays at over 190 select Accor city hotels and apartments in Australia and New Zealand. Register and book by Nov 18 for stays Nov 28 – Feb 28, 23. More…
Marriott Bonvoy
– Edinburgh Earn up to 10,000 Bonus Bonvoy Points for weekday stays at The Glasshouse, Autograph Collection Edinburgh. Valid for stays until Dec 30, 22 More…
– Pleasanton 2,000 Bonus Bonvoy Points for stays in a M-Club room at the Pleasanton Marriott. Book now for stays until Jan 6, 23. More…