Here's your RWRDS update! Your near daily dose of loyalty program, credit card and travel news, bonuses, deals and more.
Petro-Points Bonus
Petro-Points members can earn 50,000 bonus points for booking a WestJet Vacation package with itravel2000. com. The bonus is awarded for double occupancy and up when you spend at least $1,200 per person. Book by Oct 31 for travel until Dec 31, 22. Click here for more details
Image via itravel2000
—
Radisson Rewards redemption discount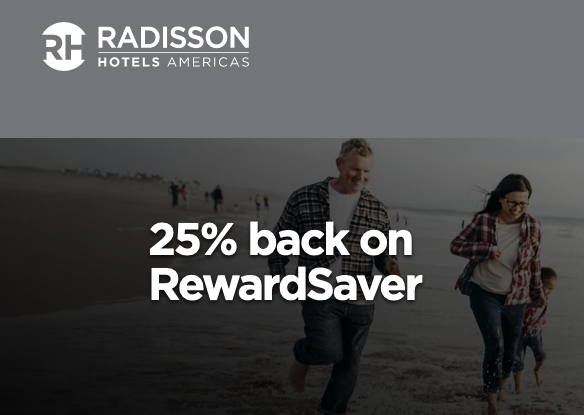 Radisson Rewards Americas are offering a 25% rebate when you redeem points for a RewardsSavers redemption at participating hotels in Canada and across the Americas. RewardSavers provide a 33% discount on regular redemption rates and this 25% will be applied over and above that. Book by Oct 19 for stays until Dec 15, 22. Click here to register for this offer and book your Radisson stays.
Image via Radisson
—
Scotiabank increased interest rate

Scotia has brought back their increased welcome interest on the Ultimate Banking Package You can earn up to 4.25% interest on your MomentumPLUS Savings Accounts for 5 months plus the current offer of a $300* welcome bonus. The account also awards Scene+ points on debit card purchases. Click here to learn more
Image via Scotiabank
—
Be sure to subscribe to the Rewards Canada News email newsletter so that you don't miss out on any loyalty program news and offers! You can subscribe to the newsletter here
Posts since our last update:
Deals:
Fairmont Hotels: Save up to 30% on stays at Fairmont Hotels in Canada, United States, Mexico, Barbados, Bermuda, Bahamas. Book by Mar 31, 23 for stays until Apr 30, 23. Click here for more details & to book this offer.
Royal Air Maroc: Fly between Montreal and Casablanca from $489 one way. Book by Oct 9 for travel until May 30, 23. Click here to book this offer.
Receive $5.00 free with the code AMPLI5 when you join Ampli by Avion Rewards
Canadian Bonus Offers
Coast Hotels Coast Rewards
– Earn double Coast Rewards points on all Coast Hotel stays in Canada and the U.S. Book by Oct 31 for stays until Dec 31, 22. More…
Enterprise Plus
– Double Plus Points on all qualifying Enterprise Car rentals. in Canada and other countries worldwide. Plus receive up to 20 points for registering for the promotion and the ability to earn over 300 points for free. Valid until Jan 31, 23. More…
Petro-Points
– Earn 50,000 Bonus Petro-Points when you book a WestJet Vacation package with itravel2000. com. Book by Oct 31 for travel until Dec 31, 23. More…
Radisson Rewards Americas
– 25% Radisson Rewards Points rebate when you redeem points for a RewardsSavers redemption at participating hotels in Candaa and across the Americas. Book by Oct 19 for stays until Dec 15, 22. More…
Rogers Bank
– 10% cash back on purchases for the first 3 months up to $1,000 in spending with the Rogers Connections Mastercard. More…·
Other Bonus Offers
Marriott Bonvoy
– Nashville 1,000 Bonus Bonvoy Points for stays at the Residence Inn Nashville Airport. Book now for stays Nov 1 – Dec 28, 22. More…
MilleMiglia
– 5,000 Bonus MilleMiglia Miles when you rent with Avis for 3 or more days Worldwide Valid for rentals until Nov 30, 22 More…
– 5,000 Bonus MilleMiglia Miles on all rentals of 3 or more days with Maggiore in Italy. Valid for rentals until Nov 30, 22 More…