Here's your Rewards Canada update! Your near daily dose of loyalty program, credit card and travel news, bonuses, deals and more.
Amex Offer for Farfetch
One more Amex Offer came out yesterday. This one is a statement credit for purchases made with Farfetch. This retailer has been part of RBC Offers for qute sometime now so it must work well for them to also provide a promotion with American Express. I personally received this offer on my Cobalt Card:
Spend at least $400 in qualifying purchases using your registered Card at www.farfetch.com/ca by 24/01/2023 and earn a one-time $80 statement credit. Terms apply.
Simply log in to your Amex account or go onto the Amex app to see if this offer have been sent to you and to register for it. This offer does not appear to be available for Scotia Amex cards. You can find this and many more offers in our Guide to American Express Canada 'Amex Offers'
Image via American Express 
—
World of Hyatt Buy Points bonus

World of Hyatt has brought out another buy points bonus. This time they are offering 25% extra which is on the lower end. With bonuses in the past being in the 30 to 40% range or being offered with a 30% discount this 25% isn't as attractive. I would only take advantage of it if you need points to top off your account immediately for reward nights or if you need to keep your current balance of points from expiring. This offer is available until November 28. Click here for more details.
—
Additional Cobalt Card multiplier


We also have one more confirmed American Express Cobalt Card multiplier. Hyh1004 let us know that Agoda (the online travel agency) codes properly as 2x points travel merchant. Check out the confirmed list of mulitpliers here.
—
Vote for your favourites!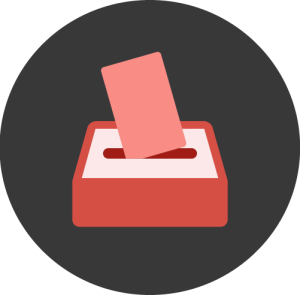 The voting is on! We have had a record number of votes so far for Canada's Choice 2022 and there are still four days to go! Don't forget to cast a vote your for favourite credit cards and loyalty programs! Click here to vote
Plus we need to pass along a big thank you to everyone who has voted already!
—
Be sure to subscribe to the Rewards Canada News email newsletter so that you don't miss out on any loyalty program news and offers! You can subscribe to the newsletter here
Posts since our last update:
Deals:
HSBC: Get up to 4.75%* total annual interest rate on new deposits ± on your HSBC High Rate Savings Account from October 17, 2022 to January 27, 2023.
Scotiabank: Make money while you wait. Earn up to 4.25% interest on your MomentumPLUS Savings Accounts for 5 months. Plus earn a $300* welcome bonus with the Scotiabank Ultimate Package!
Receive $5.00 free with the code AMPLI5 when you join Ampli by Avion Rewards
Canadian Bonus Offers
N/A
Other Bonus Offers
American AAdvantage
– Double AAdvantage Miles when you rent from Avis airport locations for 3 or more days Worldwide. Valid for rentails until Jan 31, 23.More…
– Double AAdvantage Miles when you rent from Budget airport locations for 3 or more days Worldwide. Valid for rentails until Jan 31, 23. More…
Emirates Skywards
– 2,000 bonus Skywards Miles when you book hotels via Emirates Skywards Hotels.Book by Nov 18, 22 for stays until Dec 31, 22 More…
Hyatt World of Hyatt
– Receive a 25% Bonus when you buy 5,000 or more World of Hyatt Points. Valid until Nov 28, 22 More…
Marriott Bonvoy
– Worldwide Homes & Villas Earn 2x Bonvoy Points for stays of 2 or more nights on Homes & Villas by Marriott International bookings Worldwide. Book by Nov 7 for stays until Dec 31, 22. More…
– Costa Navarino 3,000 bonus Bonvoy Points for stays at the The Westin Resort, Costa Navarino. Valid for stays until Nov 26, 22 More…
– Ocean City 2,000 Bonus Bonvoy Points PER NIGHT for stays at the Aloft Ocean City. Book now for stays until Dec 15, 22. More…
– Rancho Cordova 5,000 Bonus Bonvoy Points for stays of 5+ nights at the Fairfield Inn & Suites Rancho Cordova. Book now for stays until Dec 13 22. More…
– Wailea OFFER EXTENDED 25,000 Bonus Bonvoy Points + 10% offer for stays of 3 or more nights at the Wailea Beach Resort – Marriott, Maui. Valid for stays until Dec 22, 22 More…
– Wilmington 2,000 Bonus Bonvoy Points PER NIGHT for stays at the Sheraton Suites Wilmington Downtown. Book now for stays until Dec 20, 22. More…