Here's your Rewards Canada update! Your near daily dose of loyalty program, credit card and travel news, bonuses, deals and more.
Marriott Bonvoy cuts transfer bonuses for three airlines
Marriott Bonvoy continues with more modifications to their program. The latest comes in the points to miles transfer option for their airline partners. They have removed the transfer bonus for three airline programs. Those programs are American AAdvantage, Avianca LifeMiles and Delta SkyMiles. Thus when you convert 60,000 Bonvoy Points to these three programs you will only receive 20,000 miles instead of 25,000. All the other Marriott Bonvoy partners including Air Canada Aeroplan continue to be offered with the bonus at this time. These changes will come into effect on October 31, 2022. (HT View from the Wing)
—
Major devaluation to Radisson Rewards Worldwide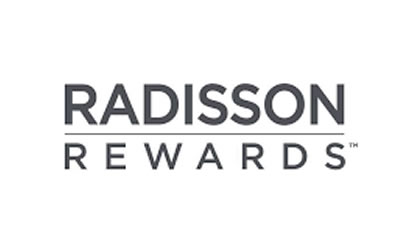 There is an even bigger change afoot in the loyalty world but much like the Marriott change it will not have as much affect on the Canadian market as it does in others. Radisson Rewards Worldwide has updated their program with virtually no notice at all. I mean, a week there was a small blurb on their website about changes coming but no dates, nothing was attached to that blurb. Well they kicked on October 17 and it is a major devaluation to the program that covers Radisson Hotels outside of the Americas. They have ditched their award chart for dynamic pricing and that dynamic pricing has basically cut the value of the points in half with redemption values around 0.2 to 0.28 cents (US$). As most Canadians participate in Radisson Rewards Americas it doesn't affect them as there are no changes to the Americas program seeing that it will most likely be amalgamated into Choice Privileges in next year or so.
That being said, Canadians can and do participate in the Radisson Rewards Worldwide program and if you are one of them the good news is you can convert your points from the Worldwide program to the Americas program at a 1:1 rate. I would recommend doing this so that you can retain the value of your points!
Learn more about the Radisson Rewards Worldwide program here.
—

Be sure to subscribe to the Rewards Canada News email newsletter so that you don't miss out on any loyalty program news and offers! You can subscribe to the newsletter here
Posts since our last update:
Deals:
HSBC: Get up to 4.75%* total annual interest rate on new deposits ± on your HSBC High Rate Savings Account from October 17, 2022 to January 27, 2023.
The Globe & Mail: Flash Sale: $1.50/week for 52 weeks. Now through 10/26. Click here for more details
Scotiabank: Make money while you wait. Earn up to 4.25% interest on your MomentumPLUS Savings Accounts for 5 months. Plus earn a $300* welcome bonus with the Scotiabank Ultimate Package!
Receive $5.00 free with the code AMPLI5 when you join Ampli by Avion Rewards
Canadian Bonus Offers
N/A
Other Bonus Offers
Marriott Bonvoy
– Berlin 4,000 bonus Bonvoy Points + free breakfast for stays of 2+ nights at the Hotel Luc, Autograph Collection. Berlin. Book now for stays until Nov 16, 22 More…
– Dusseldorf 4,000 bonus Bonvoy Points + free breakfast for stays of 2+ nights at the Sheraton Dusseldorf Airport Hotel. Book now for stays until Nov 17, 22 More…
– Frankfurt 4,000 bonus Bonvoy Points + free breakfast for stays of 2+ nights at the JW Marriott Hotel Frankfurt. Book now for stays until Nov 21, 22 More…
– Geneva 5,000 bonus Bonvoy Points per stay at the Geneva Marriott Hotel. Book now for stays until Dec 27, 22 More…
– Hamburg 4,000 bonus Bonvoy Points + free breakfast for stays of 2+ nights at the Le Meridien Hamburg. Book now for stays until Nov 21, 22 More…
– Munich 4,000 bonus Bonvoy Points + free breakfast for stays of 2+ nights at the Le Meridien Munich. Book now for stays until Nov 21, 22 More..
– Strasbourg 2,000 bonus Bonvoy Points + free breakfast for stays of 2+ nights at the Aloft Strasbourg Etoile. Book now for stays until Nov 24, 22 More…
– Stuttgart 4,000 bonus Bonvoy Points + free breakfast for stays of 2+ nights at the Le Meridien Stuttgart. Book now for stays until Nov 21, 22 More…
– Vienna 4,000 bonus Bonvoy Points + free breakfast for stays of 2+ nights at the Le Meridien Vienna. Book now for stays until Nov 21, 22 More…
Preferred Hotel Group I Prefer
– Worldwide 5,000 bonus I Prefer Points when you book VIP stay at any one of 8 Preferred Hotel Group Hotels Worldwide. Book by Dec 8, 22. More…
Singapore Airlines KrisFlyer
– Receive 30% off KrisFlyer saver award tickets to select Singapore Airlines destinations Worldwide. Book by Oct 31 for travel Nov 1 – Nov 30, 22 More…
Turkish Airlines Miles&Smiles
– 2,000 Bonus Miles&Smiles Miles on the next hotel booking you make with Rocketmiles. Book by Oct 31, 22 More…