Here's your Rewards Canada update! Your near daily dose of loyalty program, credit card and travel news, bonuses, deals and more.
New Amex Offers for Marriott & TruLocal
Two new Amex Offers were released today – one that I know will be very popular which is for Marriott stays and the other is for TruLocal:
Spend at least $500 in qualifying purchases using your registered Card directly at participating Marriott Bonvoy™ properties in Canada or at www.marriott.com by 31/12/2022 and earn a one-time $100 statement credit. Registration cap applies. Terms apply

Spend at least $135 in qualifying meal box subscription purchases using your registered Card at www.trulocal.ca by 06/03/2023 and earn a $20 statement credit. Limit of 2 credits. Terms apply. You can cancel your subscription at any time.
Simply log in to your Amex account or go onto the Amex app to see if these offers have been sent to you and to register for them.  You can find this and many more offers in our Guide to American Express Canada 'Amex Offers'
Both of these offers are also available for Scotiabank issued American Express cards (Click here to register your Scotia card)
Images via American Express 
—
What you actually have to spend to get some of the best credit card welcome bonus offers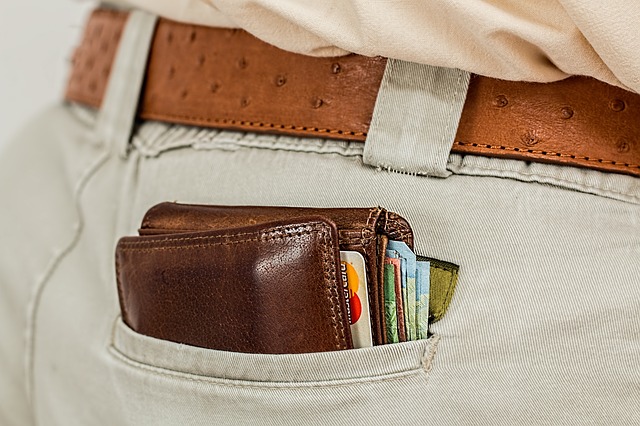 With all the new credit card offers that have come out this month we have updated our "What you actually have to spend to get some of the best credit card welcome bonus offers" feature. This feature looks at what you have to spend to receive the welcome bonus on a new credit card. The differences in spend across the cards we list is pretty amazing – from as little as $1 to as high as $24,000 in required spending. Just another factor we pass along to take into account when applying for a credit card. Check out the feature here.
Black Friday | Cyber Monday | Holiday Deals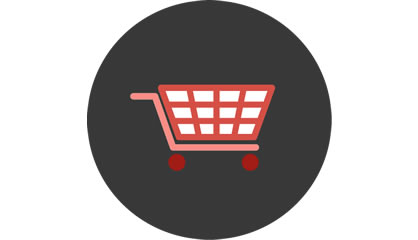 Our Black Friday | Cyber Monday | Holiday Deals page is back for 2022! This is where we compile as many flight, hotel, car rental, shopping and other offers all onto one page so that is easy for your to find them! Many of the offers that are noteworthy will have their own blog posts on the RC blog but you can always reference this page to find the offers quickly. You can easily access the page from the site's nav bar or Click here to check the page out (Be sure to bookmark it!)
—
Be sure to subscribe to the Rewards Canada News email newsletter so that you don't miss out on any loyalty program news and offers! You can subscribe to the newsletter here
Posts since our last update:
Deals:
HSBC: Get up to 4.75%* total annual interest rate on new deposits ± on your HSBC High Rate Savings Account from October 17, 2022 to January 27, 2023.
Fairmont Hotels: Save up to 30% on stays at Fairmont Hotels in Canada, United States, Mexico, Barbados, Bermuda, Bahamas. Book by Mar 31, 23 for stays until Apr 30, 23. Click here for more details & to book this offer.
Scotiabank: Make money while you wait. Earn up to 4.40% interest on your MomentumPLUS Savings Accounts for 5 months. Plus earn a $300* welcome bonus with the Scotiabank Ultimate Package!
Simplii Financial Earn 5.00% interest on your savings with a High Interest Savings Account when you apply by Jan 31, 23. Click here to learn more
Receive $5.00 free with the code AMPLI5 when you join Ampli by Avion Rewards
Canadian Bonus Offers
Air Canada Aeroplan
– Earn up to 15,000 bonus Aeroplan points when you fly Air Canada from Canada to Tokyo (applicable on round trip or two one-way trips only). Register and book by Nov 15, 22 for travel until Mar 31, 23. More…
ALL Accor Live Limitless
– Earn Double ALL Rewards points for Accor & Fairmont stays in  Canada, USA, Mexico, Panama, and the Caribbean. Register and book by Dec 31 for stays until Jan 15, 23. More…
British Airways Executive Club
– Earn 2x Avios on all British Airways flights out of Montreal, Toronto, Vancouver and Worldwide including British Airways flights operated by American Airlines, Iberia, and Finnair, when travelling between Europe and North America. Register & book by Nov 20, 22 for travel until Jan 31, 23. More…
Marriott Bonvoy
– Vancouver Earn 2,000 Bonus Bonvoy Points PER NIGHT for stays at the Delta Hotels Vancouver Downtown Suites. Book now for stays until Jan 11, 23. More…
– Vancouver Earn 1,000 Bonus Bonvoy Points PER NIGHT for stays at the Delta Hotels Vancouver Downtown Suites. Book now for stays until Dec 30, 22. More…
Other Bonus Offers
Copa ConnectMiles
– Receive up to a 40% discount when buy 3,000 or more ConnectMiles.Valid until Nov 11, 22. More…
Marriott Bonvoy
– Europe Middle East Africa Double Bonvoy Points for eligible meetings, events, and groups, including hybrid meetings integrating both virtual participation and in-person experiences at hotels participating in Marriott Bonvoy across Europe, the Middle East and Africa. Book by Dec 31, 22 for events held by Mar 31, 23. More…
– Columbia Earn 1,000 Bonus Bonvoy Points PER NIGHT for stays at the Courtyard Columbia Downtown at USC or the SpringHill Suites Columbia Downtown/The Vista. Book now for stays until Dec 30, 22. More…
– Louisville Earn 3,000 Bonus Bonvoy Points PER NIGHT for stays at the Hotel Distil, Autograph Collection Louisville or the Louisville Marriott Downtown. Max. 15,000 bonus per stay. Book now for stays until Jan 6, 23. More…
– Pittsburgh Earn 1,000 Bonus Bonvoy Points for stays at the Courtyard Pittsburgh Airport Settlers Ridge, Courtyard Pittsburgh Washington/Meadow Lands or the Courtyard Reading Wyomissing. Book now for stays until Dec 29, 22. More…
United MileagePlus
– Receive up to a 100% bonus or 50% discount when you buy or gift MileagePlus Miles. Valid until Nov 20, 22. More…