Here's your Rewards Canada update! Your near daily dose of loyalty program, credit card and travel news, bonuses, deals and more.
Air Canada Emirates Partnership
Air Canada and Emirates codeshare officially kicked off yesterday. The airlines are now codesharing on 35 markets with 11 more to come once they get regulatory approval.
Emirates customers will be able to book codeshare flights to and from Canadian points beyond Toronto, including Calgary, Edmonton, Halifax, Montreal, Ottawa and Vancouver.

Air Canada will place its code on routes operated by Emirates from its hub in Dubai, expanding the airline's reach across the Indian subcontinent and unlocking more destinations, including Colombo, Dhaka, Islamabad, Karachi, and Lahore.

The next step in the partnership that should happen soon is on the frequent flyer side:

Coming soon, the airlines will introduce a reciprocal frequent flyer offering, allowing members of Aeroplan and Skywards to earn and redeem points on flights operated by Emirates and Air Canada, respectively. Eligible passengers will also soon be able to take advantage of reciprocal lounge access, along with select benefits for Aeroplan Elite and Skywards members when travelling on the partner airline. Further details and launch dates will be announced at a later date.
Image via Air Canada
—
Flying Blue Promo Rewards

This month's Air France KLM Flying Blue Promo Rewards have been released and once again Canada has been shut out. It's now been the better part of half a year or more since we have seen any Canadian cities included in the monthly discounted rewards. If you are willing to take positioning flights there some offers out of the U.S. that start as low as 11,250 miles one way between New York and Europe. Check out the offers here.
Image via Air France KLM
—
HSBC card offer extensions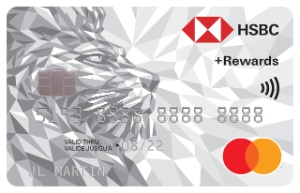 The HSBC World Elite® Mastercard® wasn't the only card from HSBC to have its welcome bonus offer extended. The following HSBC card also had all their current offers extended into 2023:
HSBC Travel Rewards Mastercard® Earn 25,000 points* ($125 travel value) if you spend $1,000 in the first 180 days. Must apply by February 28, 2023. Conditions apply.
HSBC +Rewards™ Mastercard® Earn up to 35,000 points* ($175 travel value) PLUS a full annual fee rebate for the primary cardholder for the first year* ($25 value). Must apply by February 28, 2023. Conditions apply.
HSBC Cash Rewards Mastercard® Earn an additional 12.5% cash back* on all purchases for the first 180 days (up to $1,000 in total purchases). Must apply by February 28, 2023. Conditions apply.
—
Be sure to subscribe to the Rewards Canada News email newsletter so that you don't miss out on any loyalty program news and offers! You can subscribe to the newsletter here
Posts since our last update:
Deals:
HSBC: Get up to 4.75%* total annual interest rate on new deposits ± on your HSBC High Rate Savings Account from October 17, 2022 to January 27, 2023.
Scotiabank: Make money while you wait. Earn up to 4.40% interest on your MomentumPLUS Savings Accounts for 5 months. Plus earn a $300* welcome bonus with the Scotiabank Ultimate Package!
Receive $5.00 free with the code AMPLI5 when you join Ampli by Avion Rewards
Canadian Bonus Offers
TAP Air Portugal Miles&Go
– Earn 4x Miles&Go Status Miles on all eligible TAP Air Portugal flights out of Montreal, Toronto and worldwide. Book by Nov 14 for travel until Dec 31, 22. More…
Other Bonus Offers
Air France KLM Flying Blue
– November Promo Rewards – Save 25% on the Award Miles usually required for an award ticket. Destinations vary by each promotional period. This month includes New York, Chicago, Tokyo and more. Book by Nov 30, 22 for travel until Apr 30, 23. More…
ALL Accor Live Limitless
– Europe Triple ALL Rewards Points for stays of 2 nights or more on Fridays, Saturdays or Sundays at Accor Hotels iin Andorra, France, French Guyana, Greece, Israel, Italy, Malta, Monaco, Portugal, Reunion and Spain. Book by Nov 23 for stays Nov 1 – Dec 18, 22. More…
– Europe Double ALL Rewards Points for 1 night or more stays on Monday to Thursdays at Accor Hotels in Andorra, France, French Guyana, Greece, Israel, Italy, Malta, Monaco, Portugal, Reunion and Spain. Book by Nov 23 for stays Nov 1 – Dec 18, 22. More…
GHA Discovery
– Earn 3x Discovery Dollars when you stay at the SET Collection properties in Europe and the Israel. Book by Nov 30 for stays Jan 2 – Mar 31, 23. More…
Qatar Airways Privilege Club
– 30% bonus Avios when you convert bank, credit card, financial & hotel partner points to Qatar Airways Privilege Club. Valid until Nov 15, 22. More…
SAS EuroBonus
– Earn 2x EuroBonus Qualifying Points and Qualifying flights on all SAS flights worldwide. Valid for travel until Feb 28, 23. More…
—