Here's your Rewards Canada update! Your near daily dose of loyalty program, credit card and travel news, bonuses, deals and more.
New Amex Offers for Amex Travel & Mirvish
Two new Amex Offers came out today. One provides bonus points for hote and car rental bookings via Amex Travel and the other sees the return of an offer for Mirvish. I received both of these offers on my Platinum Card.
Earn 5 bonus Membership Rewards® points fo r every dollar in qualifying purchases for prepaid hotels and car rentals using your registered Card at www.americanexpress.ca/travel by 20/12/2022. Limit 5,000 Membership Rewards® points. Not combinable with Centurion FHR benefits at select properties. Registration cap and terms apply.
Spend at least $250 in qualifying purchases using your registered Card at participating Mirvish Theatre location(s), on the Mirvish Productions mobile application or at www.mirvish.com by 15/02/2023 and earn a one-time $50 statement credit. Registration cap applies. Terms apply.
Simply log in to your Amex account or go onto the Amex app to see if these offers have been sent to you and to register for them.  You can find this and many more offers in our Guide to American Express Canada 'Amex Offers'
The Mirvish offer is also available for Scotiabank issued American Express cards. Click here to register your Scotia card
Images via American Express 
—
RBC Cathay Pacific card offer extended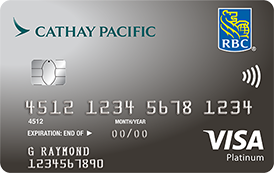 The increased welcome bonus offer of 40,000 Asia Miles for the RBC Cathay Pacific Visa Platinum has been extended to December 1st, 2022. Click here to learn more about this card and offer.
—
Canada Jetlines adds flights to Florida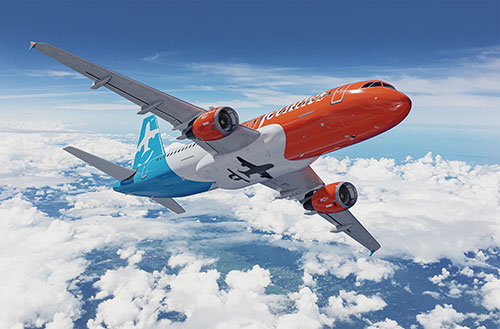 Canada Jetlines has announced their second US route that will also start January 19 just like the previously announced Las Vegas route. The new destination is Melbourne Orlando International Airport (MLB) in Florida which will be served from Toronto. The airline will launch service with two flights per week with the plans to increase the frequency in the future. (Source Canada Jetlines)
Image via Canada Jetlines
—
Black Friday Cyber Monday deals
Check out our Black Friday Cyber Monday deals page! New offers were added over the weekend and today. Plus I have more in the queue that will be added later this evening and tomorrow. Check out the page here
—
Be sure to subscribe to the Rewards Canada News email newsletter so that you don't miss out on any loyalty program news and offers! You can subscribe to the newsletter here
Posts since our last update:
Deals:
Drop: Receive a $10 Signup Bonus when you join Drop and have earned your first 1000 drop points. Use promo code DROPPARTNER10 to redeem. Click here to join Drop
Scotiabank: Make money while you wait. Earn up to 4.50% interest on your MomentumPLUS Savings Accounts for 5 months. Plus earn a $350* welcome bonus with the Scotiabank Ultimate Package!
Simplii Financial Earn 5.00% interest on your savings with a High Interest Savings Account when you apply by Jan 31, 23. Click here to learn more
Receive $5.00 free with the code AMPLI5 when you join Ampli by Avion Rewards
Canadian Bonus Offers
Air Canada Aeroplan
– Receive up to a 105% or more bonus when you buy or gift Aeroplan points. Valid until Nov 28, 22. More… 

Cathay Pacific Asia Miles
– OFFER EXTENDED Earn up to 40,000 Asia Miles with the RBC Cathay Pacific Visa Platinum Card (upon approval with a minimum spend in the first 3 months). Apply by Dec1, 22. For residents of Canada only. More…
Other Bonus Offers
Alaska Airlines Mileage Plan
– Receive up to 50% Bonus Mileage Plan Miles when you buy or gift  miles. Valid until Dec 23, 22 More…
ANA Mileage Club
– 4x Mileage Club Miles when you order your in-flight duty-free items through the Pre-Order Service and purchase it on a flight during the campaign period. Valid until Jan 10, 23. More…
Hyatt World of Hyatt
– Chengdu 500 Bonus World of Hyatt points per night for stays at the UrCove Qingchengshan Hot Spring Resort Chengdu City Valid for stays Nov 29 – Feb 27, 23 More…
– Doha 500 Bonus World of Hyatt points per night for stays at the Andaz Doha. Valid for stays until Feb 27, 23 More…
– Fort Wayne 500 Bonus World of Hyatt points per night for stays at the Hyatt Place Fort Wayne – Northwest. Valid for stays until Jan 30, 23 More…
– Gurgaon 500 Bonus World of Hyatt points per night for stays at the Grand Hyatt Gurgaon. Valid for stays until Jan 30, 23 More…
– Hsinchu 500 Bonus World of Hyatt points per night for stays at the EPISODE Hsinchu. Valid for stays until Jan 30, 23 More…
– Jaipur 500 Bonus World of Hyatt points per night for stays at the Hyatt Place Jaipur Malviya Nagar. Valid for stays until Jan 30, 23 More…
– Kota Kinabalu 500 Bonus World of Hyatt points per night for stays at the Hyatt Centric Kota Kinabalu Valid for stays until Jan 30, 23 More…
– Krakow 500 Bonus World of Hyatt points per night for stays at the Hyatt Place Krakow. Valid for stays until Jan 30, 23 More…
– London 500 Bonus World of Hyatt points per night for stays at the Hyatt Regency London Blackfriarsy Valid for stays Nov 21 – Feb 27, 23 More…
– Wanning 500 Bonus World of Hyatt points per night for stays at the Grand Hyatt Shenzhou Peninsula Valid for stays until Jan 30, 23 More…