Here's your Rewards Canada update! Your near daily dose of loyalty program, credit card and travel news, bonuses, deals and more.
Eleven more Cobalt Multipliers in the GTA area
Big thanks to Rod Q. for providing the following locations in the Greater Toronto Area that are all 5x points multipliers for the Cobalt Card:
Marcello's Market (Toronto)

Shoeless Joes Sports Bar (Milton)

Chulla Express (Mississauga)
Wind Japanese and Thai (Mississauga)
The Hakka Club (Mississauga)
Dabang Bistro – Brampton
Taza Express

(Multiple locations in GTA)

Ikkousha Ramen

(Toronto)

<– This seems to be a popular one of late as a few people have now told us about!
Lionheart British Pub (Mississauga)
Pizza Karachi (Mississauga)
Karahi Point

(Multiple locations in GTA)
You can see these and all other confirmed locations from around the on our American Express Cobalt Card Confirmed Multiplier Locations page
Image via American Express
—
JetBlue launching Vancouver to Boston flights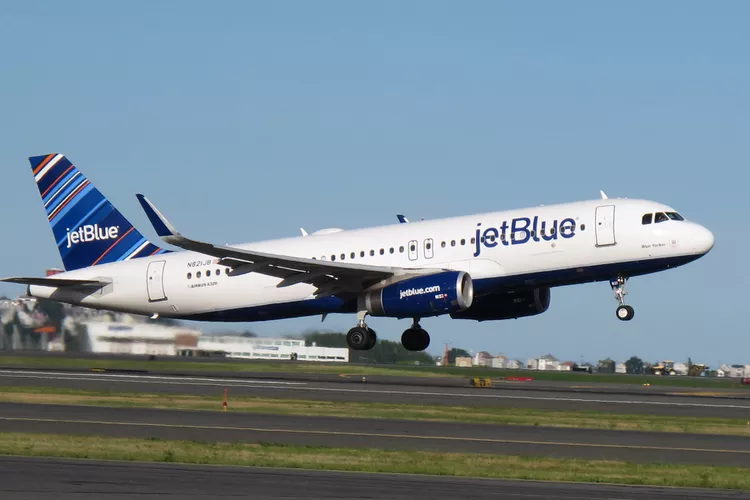 In April of 2021 U.S. carrier JetBlue announced they would launch service to Canada in 2022 with flights from Vancouver to Boston and New York. However as their summer 2022 launch neared JetBlue removed the Boston flight but did go ahead with the planned Vancouver to New York service. Well. it looks like Boston is back in the cards as the airline's latest schedule update shows them launching the route with daily service as of June 15, 2023. This will be a seasonal route that will operate until September 5, 2023. (Source Aeroroute)
Image via JetBlue
—
Want to learn more? Have a question? Join our Facebook group to ask the Rewards Canada community!
Be sure to subscribe to the Rewards Canada News email newsletter so that you don't miss out on any loyalty program news and offers! You can subscribe to the newsletter here
Posts since our last update:
Deals:
Accor Hotels: AAA/CAA members can receive 15% off and a $50 dining credit for stays in North America. Book now for stays until Jan 31, 23. Click here for more details & to book this offer.
Drop: Receive a $10 Signup Bonus when you join Drop and have earned your first 1000 drop points. Use promo code DROPPARTNER10 to redeem. Click here to join Drop
Fairmont Hotels: Save up to 30% on stays at Fairmont Hotels in Canada, United States, Mexico, Barbados, Bermuda, Bahamas. Book by Mar 31, 23 for stays until Apr 30, 23. Click here for more details & to book this offer.
Marriott Bonvoy Escapes: Save up to 20% on stays at over 1,700 Marriott Hotels Worldwide including 132 locations in Canada. Book by Sunday January 8 for stays over the next four weekend. Click here for more details & to book this offer.
Scotiabank: Make money while you wait. Earn up to 4.60% interest on your MomentumPLUS Savings Accounts for 5 months. Plus earn a $350* welcome bonus with the Scotiabank Ultimate Package!

HSBC: Get up to 5.05%* total annual interest rate on new deposits ± on your HSBC High Rate Savings Account from October 17, 2022 to January 27, 2023.
Receive $5.00 free with the code AMPLI5 when you join Ampli by Avion Rewards
Canadian Bonus Offers
Air Canada Aeroplan
– 2,500 Bonus Aeroplan points on Air Canada Vacations packages to Grenada. Book by Jan 31 for travel until Apr 30, 23. More…
Other Bonus Offers
Hyatt World of Hyatt
– Bordeaux 500 Bonus World of Hyatt points per night for stays at the FirstName Bordeaux. Valid for stays until Mar 30, 23 More…
– Chengdu 500 Bonus World of Hyatt points per night for stays at the Hyatt Place Chengdu Bio-Town Valid for stays until Mar 30, 23 More…
– El Pescadero DATES UPDATED 500 Bonus World of Hyatt points per night for stays at the Rancho Pescadero El Pescadero. Valid for stays until Mar 30, 23 More…
– Hangzhou 500 Bonus World of Hyatt points per night for stays at the Hyatt Place Hangzhou International Airport. Valid for stays until Apr 29, 23 More…
– Houston 500 Bonus World of Hyatt points per night for stays at Hyatt House Houston Medical Center. Valid for stays Jan 18 – Apr 29, 23 More…
– Houston 500 Bonus World of Hyatt points per night for stays at Hyatt Place Houston Medical Center. Valid for stays Jan 18 – Apr 29, 23 More…
– London DATES UPDATED 500 Bonus World of Hyatt points per night for stays at the Hyatt Regency London Blackfriars Valid for stays Jan 29 – Apr 29, 23 More…
– San Miguel de Allende DATES UPDATED 500 Bonus World of Hyatt points per night for stays at Numu San Miguel de Allende. Valid for stays Jan 23 – Apr 29, 23 More…
Marriott Bonvoy
– Amsterdam 2,500 bonus Bonvoy points for stays at the Sheraton Amsterdam Airport Hotel and Conference Center. For Marriott Bonvoy elite members only. Book now for stays until Feb 27, 23. More…
– Hamburg 1,500 bonus Bonvoy points for stays of 2 or more nights at the Moxy Hamburg Altona. Book now for stays until Mar 3, 23. More…
—