The latest set of Miles & More Mileage Bargains (Meilenschnaeppchen) discounted mileage awards are here for this month. This month we see a few more cities on the list with offers available from Montreal, Toronto and Vancouver.
That brings us to the offers and they are as follows.  The award flights must be booked by October 31, 2022.
Austrian
Travel between Montreal and Austria in Premium Economy Class. Valid for travel Jan 15 – Feb 28, 2023
LOT
Travel between Toronto and Warsaw in Economy, Premium Economy or Business Class. Valid for travel Nov 1 – Dec 31, 2022.
Lufthansa
Travel between Montreal, Toronto or Vancouver and Europe or Turkey in Economy, Premium Economy or Business Class. Valid for travel Jan 15 – Feb 28, 2023
SWISS
Travel between Montreal and Europe or Turkey in Economy or Business Class. Valid for travel Jan 15 – Feb 28, 2023
Here's are some examples of the offers for this month: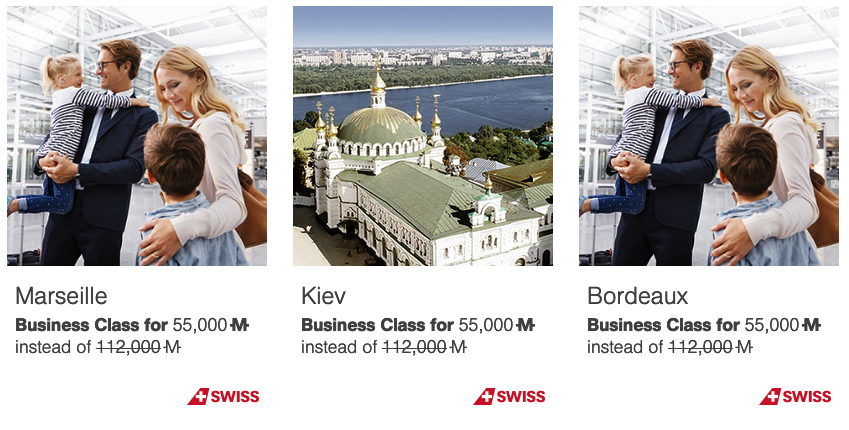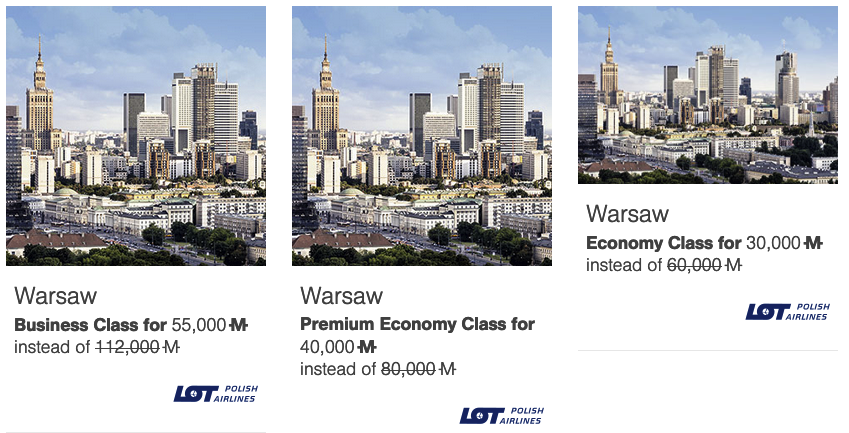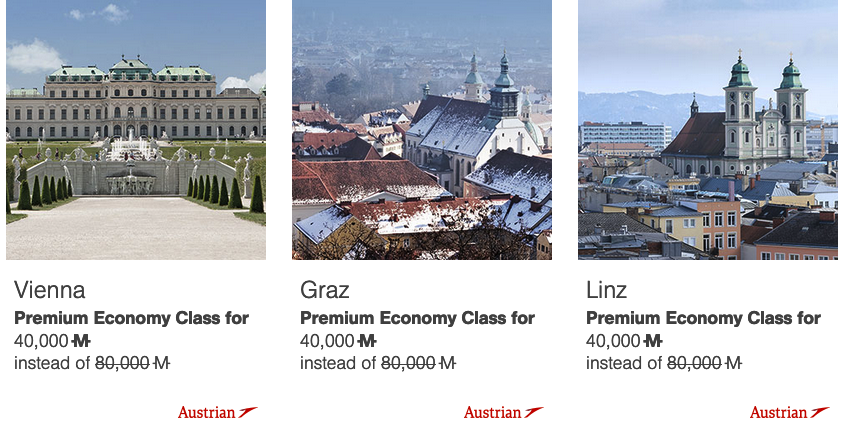 With this month's offer you can redeem Miles & More miles for round trip flights as follows
Economy Class: 30,000 miles (50% discount)
Premium Economy Class: 40,000 miles (50% discount)
Business Class: 55,000 miles (~51% discount)
There are really only two options for Canadians to redeem for these and the best option here is if you are already a Miles & More member who has been collecting miles and have enough in your account to take advantage of these offers. The second option is to convert points from Radisson Rewards with a conversion rate that is terrible, at 10 points to 1 mile. Although they do have a 50% conversion bonus for this month so you can get a whopping 1.5 miles per 10 points converted. 😉
Images via Miles & More