KLM has an amazing deal right now for business class flights between Calgary and Amsterdam. You can purchase flights directly with KLM for business class between YYC and AMS for $1,937 all in round trip. You can bring that price down even further – to $1,700 round trip if you have The Platinum Card from American Express as you get the International Airline Program discount!
The sale:
The sale has flights below C$1,000 each way for travel in January, February and March on KLM's direct flights and also connecting flights with Delta via the U.S.. The flights book into their lower business class fares that has one restriction – no refunds. For $200 more each direction you can book the fully flexible business class fare. That's actually a really good deal as well! These prices are based on searches made on KLM's website – and as mentioned above you can get them cheaper if you have the Platinum Card.
Flight Examples
Here is a week long trip in January from the 9th to 16th: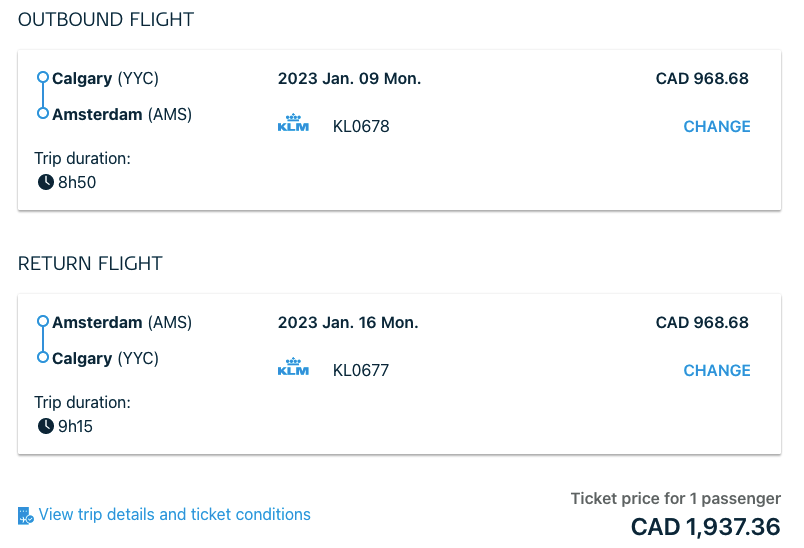 And if you do have the Platinum Card from American Express here's the pricing on the same flights: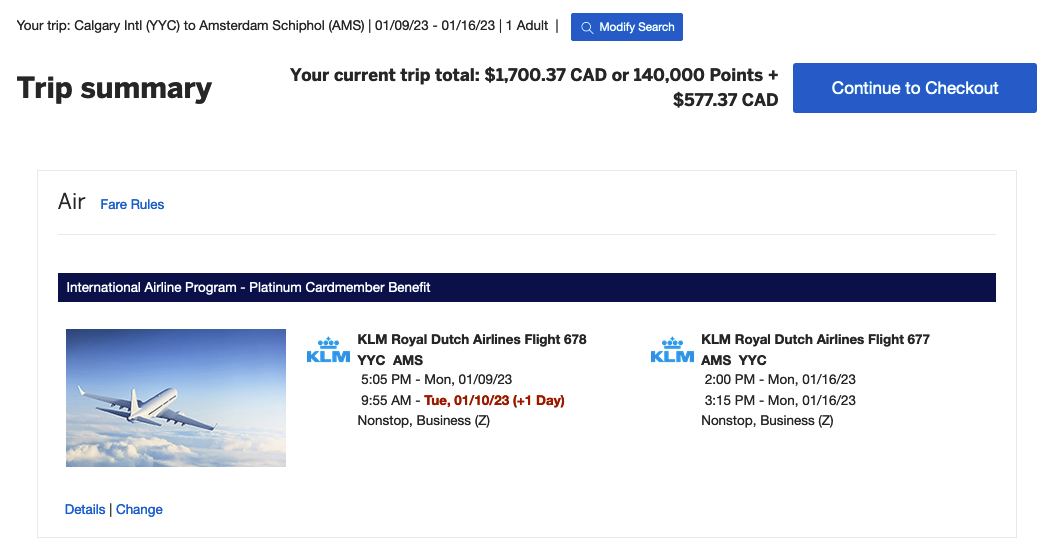 The Platinum Card provides an additional $237 in savings on these flights and to only pay $1,700 round trip for a major airline business class flight is simply awesome!
Recommended reading: Ultimate Guide to the American Express International Airline Program
Wrapping it up
Either way if you do or don't have the Platinum Card these are some amazing business class fare prices out of Calgary to fly to Amsterdam. We're not sure how long they'll be around so the sooner you book them the better. Personally I think I need to check my family's schedule to see if we can sneak a trip in to Amsterdam early in the New Year!
Click here to book flights with KLM or click here to book with American Express Travel.
(HT YYC Deals)