Last week Air Canada played a little game to guess a mystery airline partner they would be adding to the Aeroplan program. It has now been revealed that new airline partner is Bamboo Airways of Vietnam. They provided a hint about the airline adding a jet fleet type that makes them the only airline flying scheduled jet service to an aspirational destination.
Air Canada sent out the details late last night providing the answer:
Bamboo Airways that took on the Embraer 190 fleet type specifically to serve the islands of Con Dao (VCS) – a gorgeous destination noted for its coral reefs, stunning beaches and clear waters. VCS is not yet able to handle the Airbus aircraft, hence the addition of the 190, which enables Bamboo to provide the only scheduled jet service there.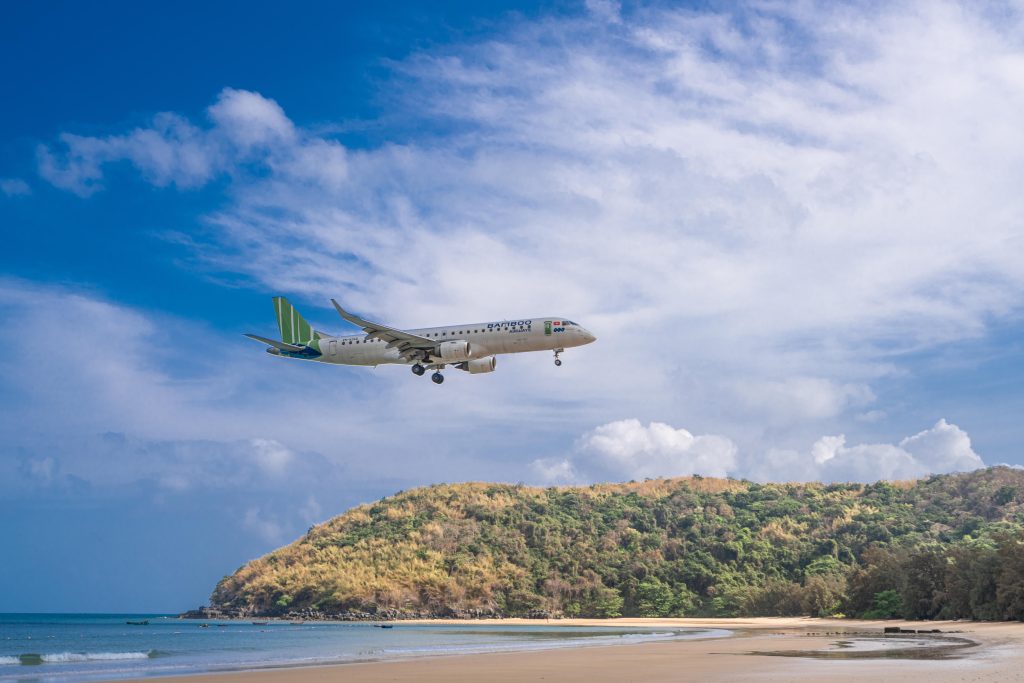 Bamboo Airways is one of the youngest airlines in the world having only launched in 2019 but an aggressive growth plan sees the airline flying 30 planes to over 60 domestic and international destinations. It is their international destinations of Frankfurt, Sydney, Incheon and Bangkok where you'll be able to connect to directly from Air Canada flights.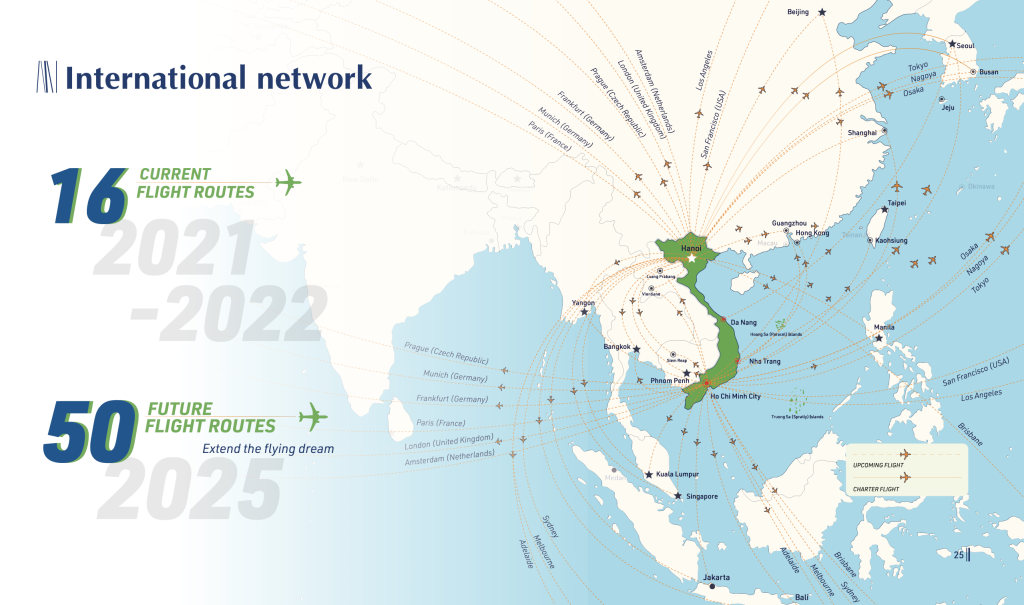 Earning Aeroplan Points on Bamboo Airways
The Vietnamese carrier is now both an earn and burn for Aeroplan members. You'll be able to earn Aeroplan points as follows on Bamboo Airways flights:
Cabin
Class
Base + Class of Service Points
Business
J, C, I
125%
Premium Economy
Z, X, E
110%
Economy Class
Y, W, S, B
100%
H, K, L, M, N,
50%
Q, T, O, R
25%
Ineligible Booking Class
JC, U, V, A, G, D, P
0%
Aeroplan members will earn points based on distance flown on all scheduled flights operated by Bamboo Airways, with exception of transpacific flights between Asia and North America when they are launched
Aeroplan Elite Status qualification is not applicable
Redeeming Aeroplan Points on Bamboo Airways
On the redemption side you can redeem your Aeroplan points as you would for any partner airline:
Members will be able to book Bamboo Airways flights online at aircanada.com, through the Air Canada mobile app, or via Aeroplan's contact centre
Redemptions flights will be priced based on Aeroplan's pricing for partner airlines and will be combinable with our other airline partners
Bamboo Airways flights are eligible for redemption in Business and Economy class cabins
The partner booking fee will apply for flight rewards which include travel on Bamboo Airways
Booking Bamboo Airways flights
Bamboo Airways is an affiliate partner of Rewards Canada – you can book your flights directly with them here if you aren't redeeming points and in turn you'll be helping support what we do here at Rewards Canada. Remember to add your Aeroplan number to your reservation to earn points on your Bamboo Airways flights.
Wrapping it up
Air Canada Aeroplan has added Bamboo Airways as their latest airline partner. Aeroplan members can now earn and redeem points for flights of the fast growing Vietnamese carrier. Earlier this year Bamboo Airways announced they would like to join an airline alliance by 2023 and seeing that Vietnam Airlines is part of SkyTeam, could it be this partnership with Aeroplan is the first step in Bamboo joining the Star Alliance?