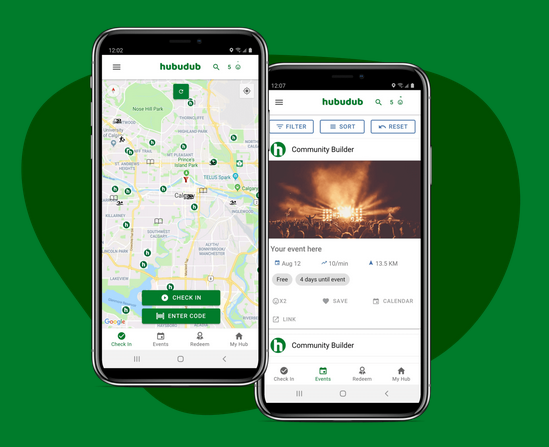 Episode 61 – November 12, 2019
Interview with Hubudub founder Kurt Kinnear – Hubudub rewards Canadians for getting out and participating!
In this episode Jeff interviews Kurt Kinnear, the found of
Calgary based Hubudub. Hubudub is an app based loyalty program that has
you check in to your favourite hubs, events, and activities and in
return you'll earn points for every minute you spend in your local
community. The more time you spend at an event, facility or activity the
more points you earn. From going to the library to the YWCA to giving
blood – you can be rewarded with Hubudub by checking into their 'hubs'
or special events. Listen in and find out how this loyalty program
rewards being social and active rather than for spending money.
Or download/subscribe via:
Links relating to this week's topic: