Here's your Rewards Canada update! Your near daily dose of loyalty program, credit card and travel news, bonuses, deals and more.
RBC to acquire HSBC Canada
Big news today as RBC has announced they will be acquiring HSBC Canada for $13.5 billion. There are not a lot of details about the acquisition yet as it will need to go through various levels of government for approval etc. RBC expects the deal to close late in 2023 once those regulatory approvals are received. That means, for now HSBC will continue operating as is and it's popular HSBC World Elite Mastercard will continue chugging along as one of the best card options in Canada for at least another year.
Image via RBC
—
SimplyCash® Preferred Card from American Express Review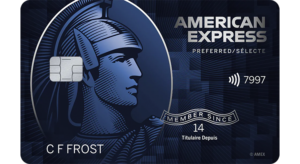 We've updated our review of the SimplyCash® Preferred Card from American Express . This was the very first cash back card we reviewed on Rewards Canada way back in 2014! With it's recent enhancements this fall the review was due for an update. See what we think of the card now! Read the review here.
—
Cobalt Card Multiplier Updates for UK, Portugal and Toronto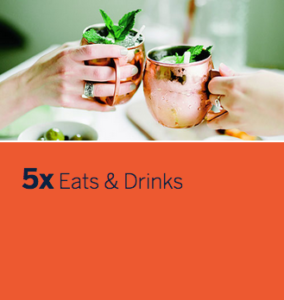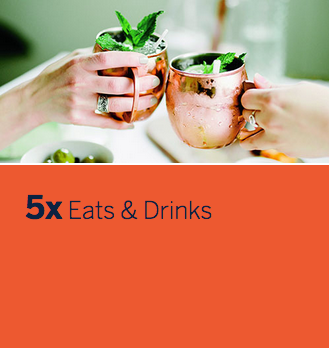 Our American Express Cobalt Card Confirmed multipliers page had another decent sized update! This time more spots in the UK, Portugal and Toronto were added courtesy of Mittens Cooper Griffin:
The following are all 5x points:
Portugal:
Pizza Hut (Vila Nova de Gaia)
UK:
4550 Miles From Delhi (Nottingham)
Bar Iberico (Nottingham)
Gerrard's Corner Restaurant (London)
Krispy Kreme
Marks & Spencer (Gatwick Airport)
Nicolas Culpeper Bar & Dining (Gatwick Airport, London)
Pikolino Cafe (London)
Wagamama
Zizzi
Toronto:
Ikkousha Ramen Toronto
Ikkousha Ramen Chicken
Magic Oven
The Krys Milktea Bar
This one triggered the 2x Travel and Transit:
UK
Trainline app
Check out the confirmed multipliers page here.
—
Be sure to subscribe to the Rewards Canada News email newsletter so that you don't miss out on any loyalty program news and offers! You can subscribe to the newsletter here
---
Posts since our last update:
---
Deals:
Fairmont Hotels: Save up to 30% on stays at Fairmont Hotels in Canada, United States, Mexico, Barbados, Bermuda, Bahamas. Book by Mar 31, 23 for stays until Apr 30, 23. Click here for more details & to book this offer.
Scotiabank: Make money while you wait. Earn up to 4.50% interest on your MomentumPLUS Savings Accounts for 5 months. Plus earn a $350* welcome bonus with the Scotiabank Ultimate Package!
Receive $5.00 free with the code AMPLI5 when you join Ampli by Avion Rewards
---
Canadian Bonus Offers
N/A
---
Other Bonus Offers
Best Western Rewards
– Europe Earn up to 12,000 bonus Rewards Points for stays at Best Western Hotels in Germany, Croatia, Liechtenstein, Luxembourg, Austria, Slovakia, Slovenia, Switzerland, Czech Republic and Hungary. Register and book now for stays until Dec 31, 22. More…
Ethiopian ShebaMiles
– Receive a ShebaMiles discount when you redeem for award flights on Ethiopian between Beirut and Brazzaville, Goma, Kinshasa, Luanda, Lubumbashi, Lusaka, Ndola, and Pointe Noire. Book Dec 1-31 for travel Dec 1, 22 – Jan 15, 23. More…
Marriott Bonvoy
– Pensacola 1,000 bonus Bonvoy Points PER NIGHT for stays at the SpringHill Suites Pensacola or the TownePlace Suites Pensacola. Valid for stays until Dec 31, 22 More…
– Sandestin  1,000 bonus Bonvoy Points PER NIGHT for stays at the Courtyard Sandestin at Grand Boulevard or the Residence Inn Sandestin at Grand Boulevard. Valid for stays until Dec 31, 22 More…
WorldHotels Rewards
– Worldwide Earn up to 20,000 Bonus Rewards Points for stays at any participating WorldHotels location Worldwide. Valid for stays Dec 5, 22 – Feb 5, 23 More…
—