Here's your Rewards Canada update! Your near daily dose of loyalty program, credit card and travel news, bonuses, deals and more.
American Express® AIR MILES* Platinum Credit Card review
We've updated our review of the American Express® AIR MILES* Platinum Credit Card. We first reviewed this card back in 2015 and it was due for an updated the Rewards Canada review treatment. See what we think of the card that has the highest earn rates of all the AIR MILES co-brand cards. Click here to read the review
—
Marriott Bonvoy Elite Status Soft Landing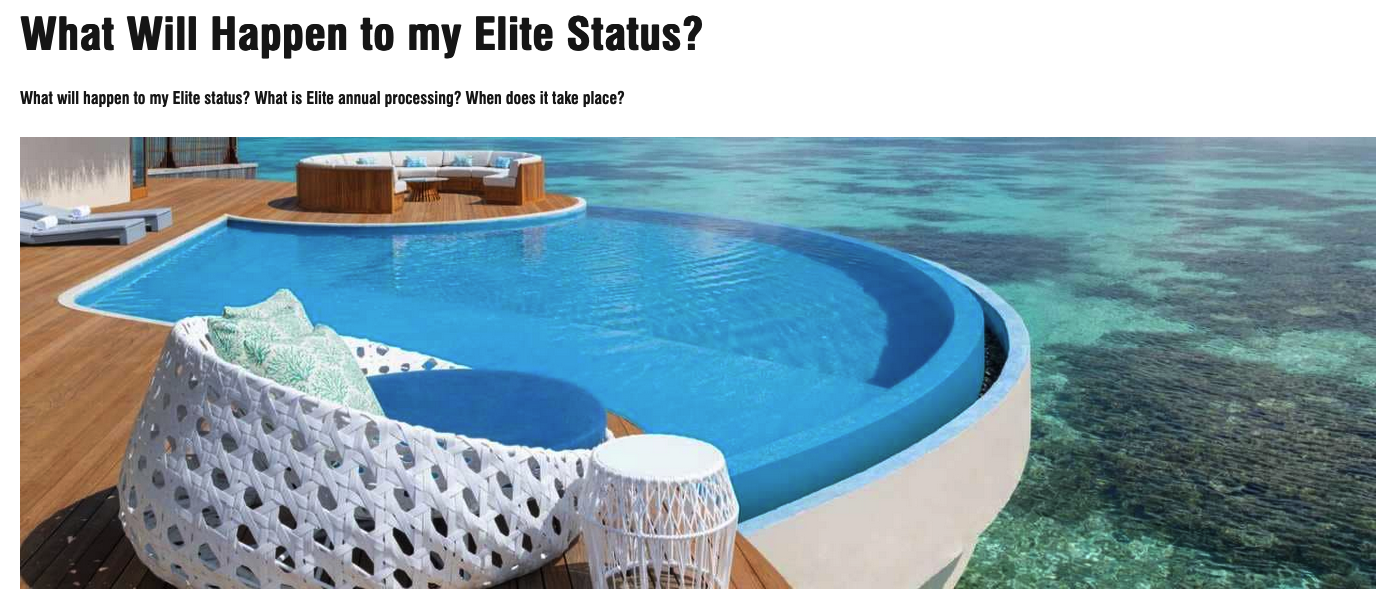 Marriott Bonvoy has decided to offer soft landings for elite status members who didn't re-qualify for 2023 status. What this means is the program will allow you to keep status that is one level lower than the status level you had during 2022. Thus Titanium members who didn't requalify will receive Platinum status for 2023, Platinum will receive Gold and so on. Click here to learn more.
In January 2023, all Members will have their 2022 loyalty activity evaluated as follows:
Members who achieved their existing Elite status again in 2022 will have their current status renewed through February 2024.

Members who did not re-achieve their existing Elite status in 2022 will be offered one tier below their current status through February 2024. These members will see their new status starting in March 2023 and can enjoy their existing status through February 2024.

Members who achieved a higher Elite level during 2022 already have a status expiration date of February 2024.
Image via Marriott
—
Up to a 15% bonus when transfer credit card points to Cathay Pacific Asia Miles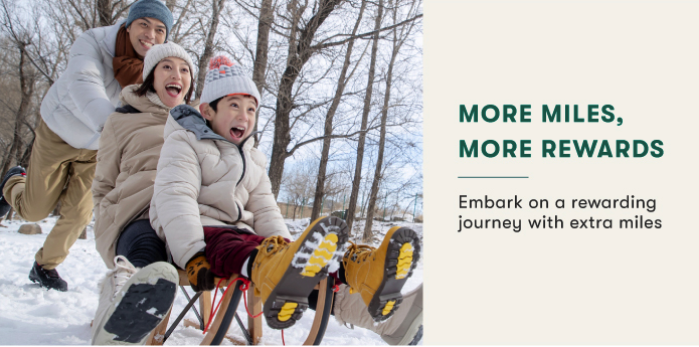 Cathay Pacific Asia Miles has brought back their bonus for transferring points from credit card partners to the Asia Miles program. Simply register for the promotion and then you will receive up to a 15% bonus when you convert points from American Express Membership Rewards, HSBC Rewards or RBC Avion Rewards to your Asia Miles account. If the total amount of miles earned from transfers is under 20,000 you'll receive a 10% bonus. If it is 20,000 or more you'll receive a 15% bonus. This offer is in place until January 31, 2023. And don't worry about the terms mention select members, it has been confirmed this is open all Asia Miles members. Click here for more details & to register for this offer (Registration is required)
Image via Cathay Pacific
—
Want to learn more? have a question? Join our Facebook group to ask the Rewards Canada community!
Be sure to subscribe to the Rewards Canada News email newsletter so that you don't miss out on any loyalty program news and offers! You can subscribe to the newsletter here
---
Posts since our last update:
---
Deals:
Marriott Bonvoy Escapes: Save up to 20% on stays at over 1,700 Marriott Hotels Worldwide including 132 locations in Canada. Book by Sunday January 8 for stays over the next four weekend. Click here for more details & to book this offer.
HSBC: Get up to 5.05%* total annual interest rate on new deposits ± on your HSBC High Rate Savings Account from October 17, 2022 to January 27, 2023.
Receive $5.00 free with the code AMPLI5 when you join Ampli by Avion Rewards
---
Canadian Bonus Offers
Air Canaada Aeroplan
– Earn up to 55,000 Bonus Aeroplan Points when you apply for and receive the TD Aeroplan Visa Infinite Card. Apply by May 28, 23. For residents of Canada only More…
– Earn up to 115,000 Bonus Aeroplan Points when you apply for and receive the TD Aeroplan Visa Privilege Infinite Card. Apply by May 28, 23. For residents of Canada only More…
---
Other Bonus Offers
Alaska Airlines Mileage Plan
– Triple Mileage Plan Miles on all rentals of three days or longer at any Dollar location Worldwide. Valid until Jun 30, 23 More…
– 4x Mileage Plan Miles when you rent with Hertz in U.S., Puerto Rico, Canada, and Mexico. Valid until Jun 30, 23 More…
– Triple Mileage Plan Miles on all rentals of three days or longer at any Thrifty location Worldwide. Valid until Jun 30, 23 More…
Cathay Pacific Asia Miles
– Earn up 15% Bonus Asia Miles when you convert credit card points (from worldwide partners) to Asia Miles. Valid until Jan 31, 23 More…
Ethiopian ShebaMiles
– Double ShebaMiles when you fly Ethiopian Airlines to/from Singapore. Book now for flights Mar 25 – Apr 24, 23. More…
– Double ShebaMiles when you fly Ethiopian Airlines to/from Kuala Lumpur. Book now for flights Mar 25 – Apr 24, 23. More…
Marriott Bonvoy
– Detroit 1,000 bonus Bonvoy Points PER NIGHT when you stay on Friday, Saturday, or Sunday at Detroit Metro Airport Marriott. Book now for stays until Mar 12, 23 More…
Okura Nikko Hotels One Harmony
– Worldwide 3x One Harmony Points for stays at participating Okura Nikko Hotels Worldwide. Book now for stays Feb 1 – Mar 31, 23 More…
—