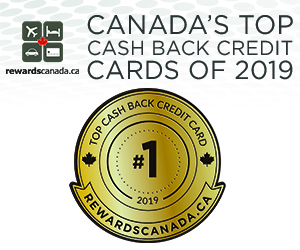 Episode 58 – September 11, 2019
The summer recap episode – Top Cash Back Cards, Ultimate Lower Income Credit Card Portfolio and more!
Welcome back to the Rewards Canada podcast after our summer
hiatus! In this episode we recap some of the bigger stories and
features from the summer including our Top Cash Back Credit Cards for
2019, our latest Ultimate Credit Card portfolio – this one for those who
are considered lower income earners, the Aeroplan news from July and
more.
We are proud to have this episode sponsored by the Scotiabank Passport Visa Infinite Card!
Earn up to $350 in bonus travel rewards in your first year with the
Passport Infinite credit card from Scotiabank. And enjoy no foreign
transaction fees (only the exchange rate applies). Conditions apply.
Offer ends October 31, 2019. Click here for more details
Or download/subscribe via: