Here are the Rewards Canada Top 5 Credit Card Sign Up offers for the month of October! This is not a 'best' credit card
list like our Top Travel Rewards Credit Card rankings but instead a look at cards that have very good acquisition (sign up) offers. As always when choosing a card
you should always take other factors into account other than the
just sign
up bonus, but when most or all of these cards are first year free, they
can and
do pay off even when you grab them strictly for the sign up rewards.
For the second month in a row we have included one card
with an annual and that's strictly because of the value of the sign up
bonus. The other four cards have no annual fee so you can try
them out at no cost and
decide later on if the card is right for you.
BMO dominated this list for the better of the first half of 2018 and they are now back to taking 3 of 5 spots for this month. The return of the first year free offers on the BMO AIR MILES World Elite and Rewards World Elite Mastercards are what help BMO dominate this list.
Here are our top 5 credit card sign up offers for October (in alphabetical order)
BMO AIR MILES World Elite Mastercard – 3,000 Miles (Apply here)
The
best ever sign up bonus for an AIR MILES co-branded card makes it back to our Top 5 sign up list thanks to its 3,000 miles sign up bonus
(worth
~$300 or more) and no annual fee in the first year! Add in a free companion fare when you redeem for flights and the value jumps even higher. Even if you aren't a
fan of AIR MILES the fact you can get
3,000 miles and them use them as cash rewards for no cost to you should
be enough
to go out and get this card. Please note: new Collectors have Miles automatically deposited into their Dream Account, not their Cash account.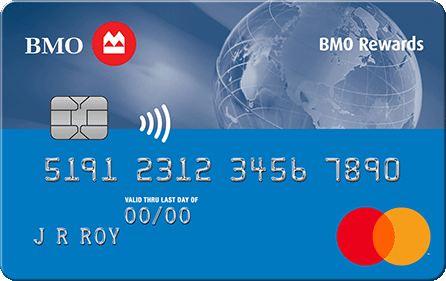 BMO Rewards Mastercard– 20,000 Points (Apply here)
Now a mainstay on the list with its not very limited – limited time offer, the BMO Rewards Mastercard has no annual fee so the 20,000 points
(worth ~$142) come to you at no charge. 10,000 points are awarded after
the 1st purchase and then 10,000 more if you can hit $1,000 in spending
in the first three months.

BMO Rewards World Elite Mastercard– 35,000 Points (Apply here)
Revamped on January 15th with a reward program that is less rewarding on
your day to day spend the card still returns to this list thanks to its sign
bonus and first year free offer. The card offers a 35,000 point sign
up bonus that is worth $250 in
travel and since the card is first year free right now (they bill you
$150 and then rebate after several months) that means your $250 in
travel is free and yes you even get the LoungeKey access and 4
lounge passes included in that first year free.
CIBC Aventura Visa Infinite – 15,000 Points (Apply Here)
The CIBC Aventura Visa Infinite card now offers a 15,000 Aventura
Points sign up bonus worth up to $300 in travel depending on what type
of flight you redeem
for and since the annual fee of $120 (and supplementary cards are waived
as well) those 15,000 points come at no cost to you. The current offer
also includes a $100 travel credit if you book travel via CIBC!

Starwood Preferred Guest Credit Card from American Express – 50,000 Points (Apply here)
The sign up bonus for this card is 50,000 points when you spend $1,500 on the card and it is
worth at least $400 when redeeming them for Marriott or Starwood Hotel stays. You
can convert them to airline miles in 40+ programs and Marriott/Starwood will
kick in an additional 5,000 miles when you transfer 60,000 points
at a time.
If you went for all these cards you ultimately could end up with nearly $1,100 in travel credits but even if you only take
on
one or two you are helping your travel budget significantly at no cost
other than regular credit card spend