Here's your Rewards Canada update! Your near daily dose of loyalty program, credit card and travel news, bonuses, deals and more.
Additional confirmed Cobalt Card Multipliers
We have another update to our American Express Cobalt™ Card Confirmed Multiplier Locations feature! Thanks to Ann and DaniJaan for providing the following updates for Toronto and Sasktoon. We ourselves added one more for Calgary. Here are the new additions:
5x points:
BarBQ Tonite Restaurant (Toronto – Online)
Blowers & Grafton (Calgary)
Freeplay Toronto Barcade (Toronto)
Hurricanes Roadhouse Restaurant (Toronto)
Petra Market (Saskatoon)
The Sonndr Cafe (Toronto)
Wild Wing Restaurants (Toronto but should be nationwide)
1x points:
Leon's Furntiure (Toronto but should be nationwide)
Muscle and Joint Clinic (Toronto)
Bitwarden (Toronto)
Check out all the confirmed locations here.
Image via American Express 
—
New Air Canada routes for 2023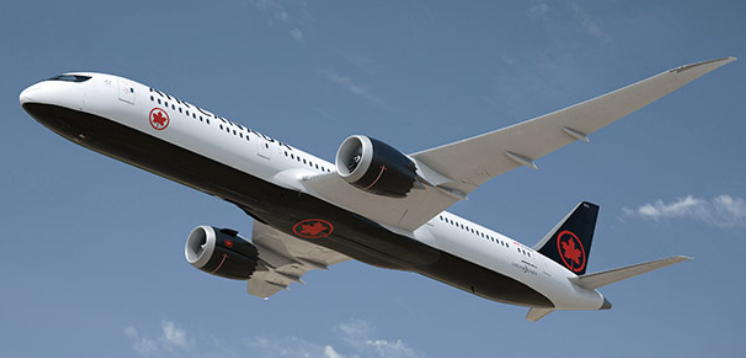 Catching up on some route news from last week as Air Canada announced some new transatlantic routes for 2023 as well as the resumption and expansion of other worldwide routes. The new routes to Europe for 2023 are Montreal-Toulouse, Montreal-Copenhagen, and Toronto-Brussels. Meanwhile the airline will resume service between on the Vancouver-Osaka and Toronto-Tokyo/Haneda routes. On top of those routes there will be increased frequencies on 17 routes to Europe, Asia, South America and Australia. Click here to see all the details
Image via Air Canada

—
Don't forget to cast a vote your for favourite credit cards and loyalty programs in Canada's Choice 2022! Click here to vote
—
Be sure to subscribe to the Rewards Canada News email newsletter so that you don't miss out on any loyalty program news and offers! You can subscribe to the newsletter here
Posts since our last update:
Deals:
HSBC: Get up to 4.75%* total annual interest rate on new deposits ± on your HSBC High Rate Savings Account from October 17, 2022 to January 27, 2023.
The Globe & Mail: Flash Sale: $1.50/week for 52 weeks. Now through 10/26. Click here for more details
Scotiabank: Make money while you wait. Earn up to 4.25% interest on your MomentumPLUS Savings Accounts for 5 months. Plus earn a $300* welcome bonus with the Scotiabank Ultimate Package!
Receive $5.00 free with the code AMPLI5 when you join Ampli by Avion Rewards
Canadian Bonus Offers
Air Canada Aeroplan
– Earn up to 25,000 Bonus Aeroplan points on Air Canada Vacations packages to Sandals Grenada. Book by Oct 31 for travel until Dec 31, 23. More…
Other Bonus Offers
Copa ConnectMiles
– 3,000 Bonus ConnectMiles for each hotel stay you book with ConnectMiles Hotels. Book by Oct 31, 22 for stays until Mar 17, 23. More…
JetBlue TrueBlue
– Up to a 70% bonus when you buy or gift TrueBlue Points. Until Nov 22, 22 More… 
Marriott Bonvoy
– Anaheim 2,500 Bonus Bonvoy Points PER NIGHT Sunday to Thursdays at the Four Points by Sheraton Anaheim. Valid for stays until Nov 16, 22 More…
– Atlanta 5,000 Bonus Bonvoy Points per stay at the Atlanta Marriott Perimeter Center. Valid for stays until Nov 16, 22 More…
– Boston 2,500 Bonus Bonvoy Points per stay at the SpringHill Suites or TownePlace Suites Wrentham Plainville. Valid for stays until Dec 19, 22 More…
– Framingham 2,000 Bonus Bonvoy Points per stay at the Aloft Framingham. Valid for stays until Dec 24, 22 More…
– Khao Lak 5,000 bonus Bonvoy Points for stays of 2 or more nights at the Le Meridien Khao Lak Resort & Spa. Book now for stays until Nov 20, 22 More…
– Shanghai Earn up to 5,000 bonus Bonvoy Points for stays at The St. Regis Shanghai Jingan. Book now for stays until Nov 30, 22 More…
– Singapore 6,000 bonus Bonvoy Points for stays on the Suite Temptation package at the Sheraton Towers Singapore. Book now for stays until Dec 25, 22 More…
– Singapore 4,000 Bonus Bonvoy Points for stays on the LUSH-cation package at the Sheraton Towers Singapore. Book now for stays until Dec 30, 22 More…
Singapore Airlines KrisFlyer
– Triple KrisFlyer Miles when you book a minimum of 2 consecutive nights at the Hard Rock Hotel Bali. Valid until Nov 30, 22  More…
TAP Air Portugal Miles&Go
– Earn up to 175% bonus Miles&Go Status Miles on TAP flights if you are an employee of a company with a Corporate fares deal with TAP. Valid until Dec 15, 22 More…
United MileagePlus
– Receive up to a 90% bonus or 45% discount when you buy or gift MileagePlus Miles. Valid until Oct 21, 22. More…
Virgin Atlantic Flying Club
– Receive up to a 70% bonus when you buy Virgin Points through Virgin Atlantic Flying Club. Valid until Nov 18, 22. More…