Here's your Rewards Canada update! Your near daily dose of loyalty program, credit card and travel news, bonuses, deals and more.
Earn Mileage Plan miles on your Lyft rides
Alaska Airlines Mileage Plan has announced a new partnership with Lyft. You can now earn Mileage Plan miles on your Lyft rides including those in the Toronto and Vancouver areas. To celebrate the launch of the parznership those members who link there accounts and complete Lyft rides in the U.S. or Canada by December 31 will earn double miles. Click here to learn more and link your accounts.
Image via Alaska Airlines / Lyft
—
Latest Credit Card Review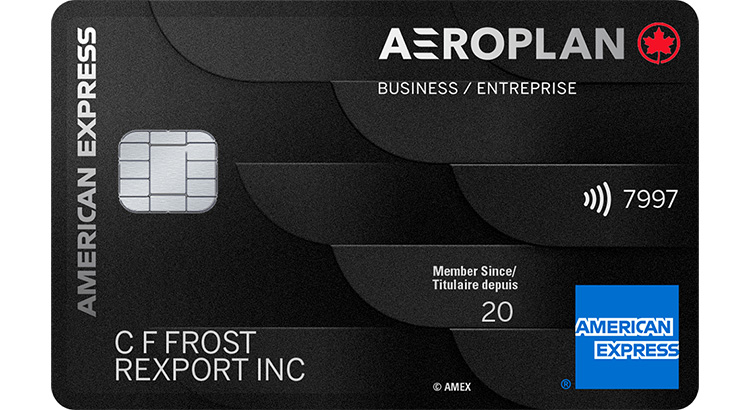 The American Express Aeroplan Business Reserve Card has received the Rewards Canada review treatment. See what we think of this ultra premium business rewards card. Click here to read the review
—
Confirmed 5x points locations in Saskatoon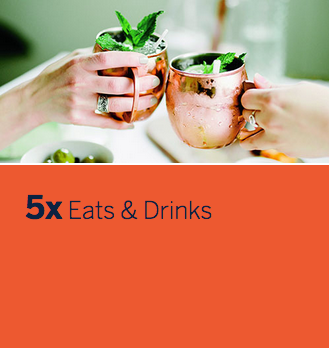 A couple more confirmed American Express Cobalt Card multipliers have been added to our list. Thanks to DaniJaan who has become our regular supplier of Saskatoon multipliers as they let us know Khan Baba Peshawari and Super Donair are both 5x points locations. Click here to see these and all other confirmed multiplier locations
—
Be sure to subscribe to the Rewards Canada News email newsletter so that you don't miss out on any loyalty program news and offers! You can subscribe to the newsletter here
Posts since our last update:
Deals:
HSBC: Get up to 4.75%* total annual interest rate on new deposits ± on your HSBC High Rate Savings Account until January 27, 2023.
Fairmont Hotels: Save up to 30% on stays at Fairmont Hotels in Canada, United States, Mexico, Barbados, Bermuda, Bahamas. Book by Mar 31, 23 for stays until Apr 30, 23. Click here for more details & to book this offer.
Receive $5.00 free with the code AMPLI5 when you join Ampli by Avion Rewards
Canadian Bonus Offers
Air Canada Aeroplan
– Earn 3x Aeroplan points when you book and fly a round-trip or 2 one-way Eligible Scheduled Flights to Florida together with 3 or more members of your family pool. Book by Nov 15 for travel until Feb 22, 23 (Dec 15 – Jan 9 are blacked out). More…
– Earn up to 5x Aeroplan points when you shop online with select retailers via the Aeroplan eStore. Valid until Nov 13, 22. More…
Other Bonus Offers
Alaska Airlines Mileage Plan
– Earn up to 1,500 Bonus Mileage Plan Miles when you shop via online or in-store via Mileage Plan Shopping. Valid until Nov 20, 22. More…
Delta SkyMiles
– Earn up to 2,000 Bonus SkyMiles when you shop via online or in-store via SkyMiles Shopping. Valid until Nov 18, 22. More…
EVA Air Infinity MileageLands
– Earn 10% bonus Infinity MileageLands miles when you shop via the EVA Mileage Mall (Valid for all eligible locations including Taiwan, US, Canada etc.) Valid until Nov 15, 22. More…
Marriott Bonvoy
– Receive a 25% discount when you buy or gift 2,000 or more Marriott Bonvoy Points. Valid until Dec 20, 22  More…
– Kansas City 2,000 bonus Bonvoy Points PER NIGHT for stays at the Element North Kansas City Hotel. Valid for stays until Dec 29, 22 More…
– Nashville 2,000 bonus Bonvoy Points for stays at the Courtyard by Marriott Nashville/Green Hills. Valid for stays until Nov 29, 22 More…
– Tampa 10,000 bonus Bonvoy Points for stays at The Tampa EDITION. Valid for stays until Dec 7, 22 More…
– Tampa 3,000 bonus Bonvoy Points PER NIGHT for stays at the Residence Inn Tampa Suncoast Parkway at NorthPointe Village. Max. of 12,000 bonus points per stay. Valid for stays until Dec 9, 22 More…
– Tuscaloosa 2,500 bonus Bonvoy Points for stays Sunday-Thursday nights at the AC Hotel Tuscaloosa Downtown. Valid for stays until Dec 5, 22 More…
United MileagePlus
– Earn up to 5,000 Bonus MileagePlus miles when you shop via online or in-store via MileagePlus Shopping. Valid until Nov 18, 22. More…