AIR MILES Carousel of Dreams is a new contest that launched this week. The contest is unique in that it is only available on the AIR MILES app and it runs until November 10, 2022.
Entering the contest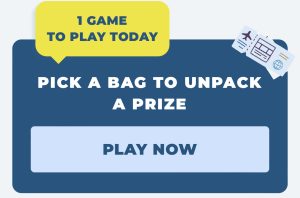 Entering the contest is easy. Once you log in to the app you simply click on the Carousel of Dreams banner to be taken to the contest page. The contest revolves around Bonus Games, which sees luggage moving along the Carousel of Dreams and you pick you to see if you can win a prize. Members receive one bonus game entry each day they log in to the app. Additional chances are earned by shopping at participating AIR MILES partners and/or by having an AIR MILES co-brand credit card. The contest runs until November 10 2022
Prizes
There are a lot of prizes in this contest – over 3 million in total to be won. They range from winning 5 AIR MILES to the grand prize of $100,000
Easy way to earn a few miles
In my first days of simply going onto to app and picking a random suitcase on the Carousel of Dreams I won 5 miles and 10 miles twice. Sure it's not a lot but if I can win that amount each day until the end of the contest it should be more than enough miles for a $10 Cash Miles reward.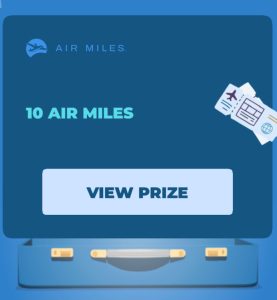 To enter the contest simply download and log in to the AIR MILES app.