A question that has been asked by many and to which I have not had the answer to is 'What will the Membership Rewards conversion rate be to the new Marriott/SPG program"! Many American Express cardholders (primarily
Cobalt
and
Gold Rewards Card
) have been wondering this and now we have the answer:
We now know that the conversion ratio will be
1,000 Membership Rewards points to 1,200 new Marriott/SPG points.
(Source
American Express website
)
How does this compare to the current rates? It is a slight devaluation but not too bad at all. The current transfer rate is 2 Membership Rewards points = 1 Starpoint, which equates to 3 Marriott Rewards points. To compare apples to apples, currently 1,000 Membership Rewards Points will net you 1,500 Marriott Rewards points and for the new program you will only get 1,200 Marriott/Starwood points. This is a 20% devaluation and while all devaluations aren't good it's not as bad as some had predicted but not as good as other predicted. Some people were thinking it would drop to 1:1 (1,000 Membership Rewards points = 1,000 Marriott/SPG points) while myself was being hopeful they would keep the equivalent of the current rate and go 1:1.5 (1,000 Membership Rewards points = 1,500 Marriott/SPG points)
So what does this mean for the Amex cards that allow conversions to SPG? Well the front runner since last fall has been the
American Express Cobalt card
earns 5 points per dollar on eats and drinks which equals 2.5 Starpoints. With the new conversion rate 5 points will now convert to 6 points in the new program (divide that by 3 and you are getting equivalent of 2 Starpoints per dollar which is still quite strong). For the
American Express Gold Rewards card
which earns 2 points per dollar on gas, groceries, drug store and travel purchases that equates to one Starpoint per dollar will drop to the equivalent of 0.8 Starpoints on those purchases or 2.4 points in the new program. As you can see the Cobalt card is still a strong Marriott/SPG earner however and the American Express Gold Rewards card still comes out ahead of the Starwood Preferred Guest Credit Card from American Express.
If you want to make sure you still get the most Starpoints for your Membership Rewards points you'll want to redeem by July 26 as the transfers will be unavailable from July 27 to August 9 after which the new rate will take effect.
Be sure to also visit our resource page on the Marriott/SPG integration for more details!
---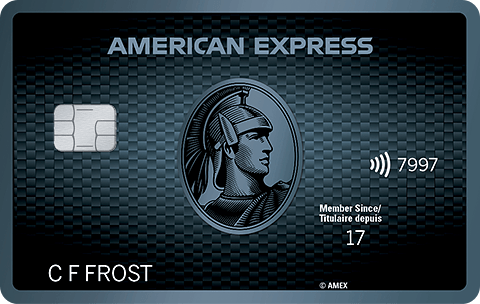 American Express Cobalt Card
Card Type: Credit
Monthly Fee: $10 Supplementary Cards: $0
Annual interest rate 19.99% on purchases and 22.99% on funds advances; Missed payment applicable rates, 23.99% and/or 26.99%
• In your first year as a new Cobalt Cardmember, you can earn 2,500 Membership Rewards® points for each monthly billing period in which you spend $500 in net purchases on your Card. This could add up to 30,000 points in a year.
• Earn 5 points for every $1 spent on Card purchases at eligible restaurants, bars, grocery stores and food delivery in Canada
• Earn 2 points for every $1 spent on eligible transit & gas purchases in Canada and eligible travel purchases. That's 2X the points on purchases that get you from point A to B
• Earn 1 point for every $1 in Card purchases everywhere else. We won't tell you where to spend, we'll just reward you on your Card purchases
• Monthly Fee: $10 Supplementary Cards: $0
• Get advance access to tickets to some of the hottest concerts, shows and events through Front Of The Line® by American Express Invites® and advance screenings to blockbuster movies. Plus, more great perks.
• American Express is not responsible for maintaining or monitoring the accuracy of information on this website. For full details, current product information and Terms and Conditions, click the Apply now link.
• Conditions Apply