We see the return of another
Aeroplan conversion bonus
! Just like the offer seen last November this one only focuses on hotel loyalty program transfers and offers up to a 30% bonus. Like all of Aeroplan's conversion bonuses of late you don't have to convert all at once rather they will tally all of transfers made by the end of the promotion and then you will be rewarded with a bonus that corresponds with the number of Aeroplan miles you earned from those transfers. The transfer levels and their corresponding bonus are as follows:
Most of Aeroplan's hotel partners are participating in the promotion so you can convert from any of the following to add to your final tally:
Your best bet for transfers is Starwood Preferred Guest of course since they transfer 1 to 1 to Aeroplan and if you transfer 20,000 Starpoints at one time SPG will throw in an additional 5,000 miles for 25,000 Aeroplan miles. With the conversion bonus you are actually looking at adding at least 20% to that so you'll get 30,000 Aeroplan Miles for the 20,000 Starpoints. Those 30K miles can get you two short haul tickets so you can see the potential value in transferring Starpoints to Aeroplan. In fact if you can get to the 200,000 mile level in transfers from one or more of their hotel partners you'll end up with 260,000 Aeroplan Miles which is more than enough miles for two business class tickets to Europe. Some of you may find great value in that.
Another route to look at is
Marriott Rewards Hotel+Air package
options. These are the packages where you can redeem Marriott Rewards points for free nights at their hotels plus a certain amount of airline miles. For Aeroplan the Hotel+Air package looks like this:
If you are sitting on 270,000 or more Marriott Rewards points you can end up with 7 nights at a Category 1-5 hotel plus 150,000 Aeroplan Miles (120,000 + 25% bonus)
Of course if you have points sitting in other hotel programs that you may never use or are about to expire you should look at transferring them to Aeroplan so that you actually get some value out of them!
Offer details:
Earn up to 30% Bonus Aeroplan Miles when you convert Hotel loyalty programs points to Aeroplan Miles. Full
details
Until Apr 17, 16
- 20% bonus when you convert 2,500 to 99,999 miles worth of points
- 25% bonus when you convert 100,000 to 199,999 miles worth of points
- 30% bonus when you convert 200,000+ miles worth of points
----
You can always look at grabbing hotel credit cards just for conversion bonuses like this. Although time is limited and the bonuses you get from these cards probably won't post in time for this conversion period you can definitely have them ready for the next bonus!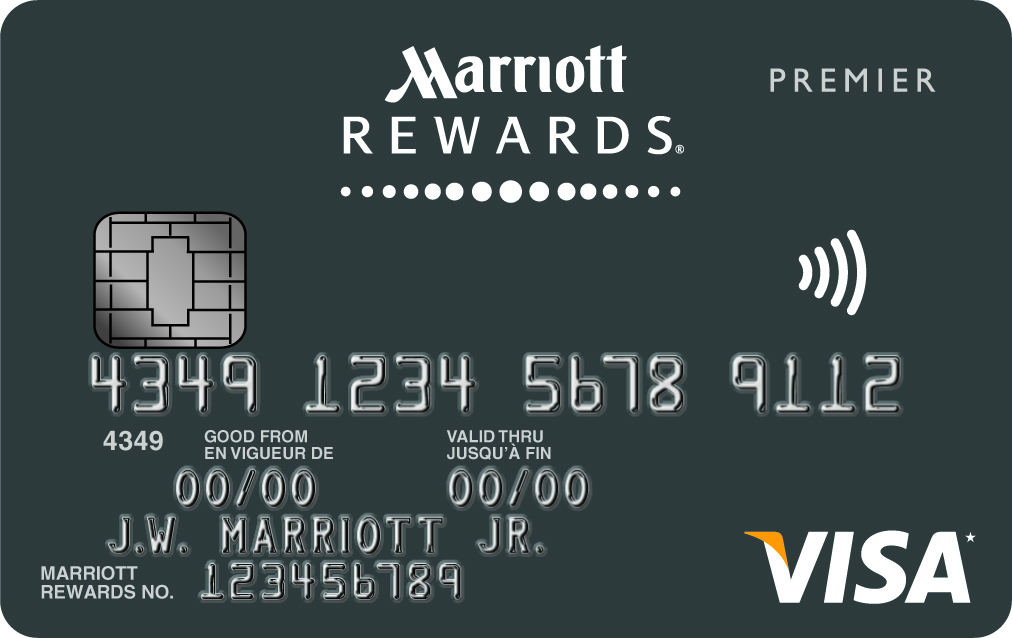 Chase Marriott Rewards Premier Visa - 30,000 Points
(
Apply here
)
The best no foreign transaction fee card in Canada makes it to this list due to a very strong acquisition offer. I mean who can complain with 30,000 to 50,000 points awarded on approval all at no cost as the card has the annual fee waived in the first year! They also give you a 15 night credit into the mix which automatically provides you with Marriott Rewards Silver Elite status. Please note there is a
50,000 point offer floating around
that is specific for Marriott Elite members and some people are reporting that they getting the points while some others are not. YMMV but no matter what you should get at least 30K.
mbna Best Western Rewards MasterCard
(
Apply here
)
Right now there is an offer for 40,000 Bonus Western Rewards points with this card! With no annual fee to boot! We detail the offer in
this post
that shows just how much value you can pull out of the card with this 40K bonus!

Starwood Preferred Guest Credit Card from American Express - 20,000 Starpoints
(
Apply here
)
The sign up bonus for this card has now been 20,000 Starpoints for some time and this is the only card in this list that doesn't have the first year fee waived. That doesn't matter. This is by far the best hotel points card in Canada and Starpoints have huge value. The 20,000 Starpoint bonus is received when you spend $1,500 on the card and is worth at least $400 when redeeming them for Starwood Hotel stays or you can convert them to airline miles in over 30+ programs and Starwood will kick in an additional 5,000 miles when you transfer 20,000 Starpoints at a time.