Here are the Rewards Canada's Top 5 Credit Card Sign Up offers for the month of August! This is not a 'best' credit card list like our
Top Travel Rewards Credit Card
rankings but instead a look at cards that have very good acquisition offers. As always when
choosing a card
you should always take other factors into account other than the sign up bonus, but when most of these cards are first year free, they can and do pay off even when not taking into account insurance packages and other non-reward benefits. In fact 4 of 5 cards on this list for August are first year free so you can try them out at no cost and decide later on if the card is right for you. All the while earning the sign up bonus which can be used to subsidize your travels! The only card that isn't first year free is the Starwood Preferred Guest Credit Card from American Express. It has an annual of $120 but the new sign up bonus of 20,000 Starpoints is worth no less than $400 depending on what you value Starpoints at.
The only change this month from July is the removal of the TD First Class Visa Infinite Card. That card sees the value of its points being devalued as of August 16th hence its removal. That being said, for some of you the sign up offer of 40,000 points with the first year free can still make sense as it retains value for redeeming via Expedia. Read more about these changes here. Taking its place is the American Express Air Miles Platinum Credit Card with its 2,000 Mile sign up bonus and first year free offer.
So here are our top 5 credit card sign up offers for August (in alphabetical order)

American Express Gold Rewards Card - 25,000 Points
(
Apply here
)
A mainstay offer here on Rewards Canada, the American Express Gold Rewards card has its first year fee of $150 waived and will award you 25,000 Membership Rewards points when you complete $500 in spending in the first three months. That 25,000 points is worth a $250 travel credit via Amex's TripFlex feature or can be converted to 25,000 Aeroplan Miles (1 Round trip Economy Award ticket within North America) or 25,000 British Airways Executive Club Avios (as much a 5 one way Economy Award tickets in North America,
see this post for details
.)
American Express Air Miles Platinum Credit Card - 2,000 Reward Miles
(
Apply here
)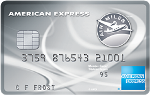 A newcomer to our monthly Top 5 sign up offers, the American Express Air Miles Platinum card comes first year free
and comes with a 2,000 Reward Miles sign up bonus when you complete $500 in spending in the first three months. That 2,000 Miles is worth anywhere from $220 to $300 in flight value when you get around to redeeming them.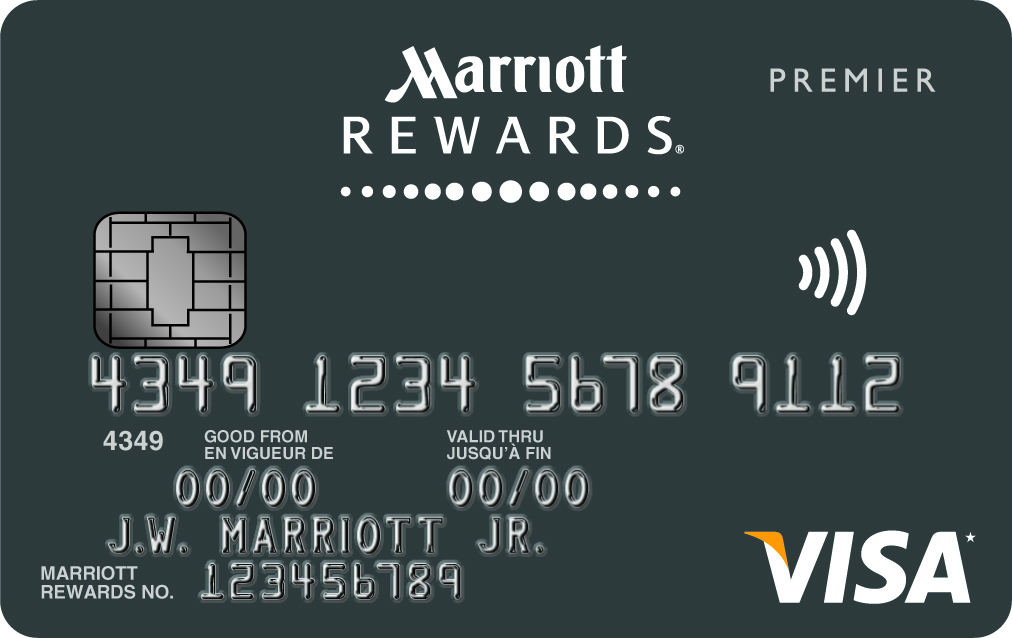 Chase Marriott Rewards Premier Visa - 30,000 Points
(
Apply here
)
The best no foreign transaction fee card in Canada makes it to this list due to a very strong acquisition offer. I mean who can complain with 30,000 points awarded on approval and a certificate for a free night stay at a Category 1-4 hotel for a potential of 5 free nights, all at no cost as the card has the annual fee waived in the first year! They also give you a 15 night credit into the mix which automatically provides you with Marriott Rewards Silver Elite status.
There is also a 50,000 Point offer meant only for Marriott Elite members which many non-elites have had success with when they apply for it.
(You may or may not get the full 50k and if they find out you are not Elite you may only receive the 30k)

Starwood Preferred Guest Credit Card from American Express - 20,000 Starpoints
(
Apply here
)
Recently the sign up bonus for this card was increased from 10,000 Starpoints to 20,000 Starpoints and this is the only card in this list that doesn't have the first year fee waived. That doesn't matter. This is by far the best hotel points card in Canada and Starpoints have huge value. The 20,000 Starpoint bonus when you spend $500 on the card is worth at least $400 when redeeming them for Starwood Hotel stays or you can convert them to airline miles in over 30+ programs and Starwood will kick in an additional 5,000 miles when you transfer 20,000 Starpoints at a time.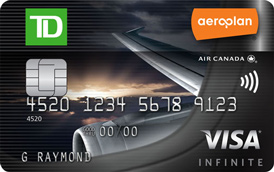 TD Aeroplan Visa Infinite Card - 25,000 Miles
(
Apply here
)
According to TD, this is the last month this card will come with the increased sign up bonus and first year free. The current 25,000 Aeroplan Miles sign up bonus (15,000 upon approval, 10,000 when you spend $1,000) and the first year's $120 fee waived, makes this a very strong card to get seeing that the 25,000 Aeroplan Miles is worth up to $500 in travel.
If you went for all these cards you ultimately could end up with over $1000 in travel credits and hotel free nights but even if you only take on one or two you are helping your travel budget significantly at no cost other than regular credit card spend.